Ezine/Print

Smithsonian Magazine Proposals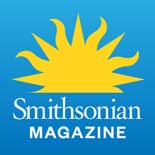 Opportunity Description
International Deadline: Ongoing – Smithsonian magazine accepts unsolicited proposals from established freelance writers for features and some departments. This form has been developed to give you the most direct and timely access to the editors of the magazine. It also allows you to provide all of the basic information we need to make an initial determination about your proposal and about you as a writer. Please do not submit your query under more than one subject area or department at a time.
Due to the volume of submissions, we cannot guarantee a response to all inquiries, but if we are interested in pursuing a story, we will contact you.
---
About:
Smithsonian magazine places a Smithsonian lens on the world, looking at the topics and subject matters researched, studied and exhibited by the Smithsonian Institution—science, history, art, popular culture and innovation—and chronicling them every day for our diverse readership.
Smithsonian Magazine
MRC 513, P.O. Box 37012
Washington, D.C. 20013
Apply for this Opportunity