This opportunity listing has expired and may no longer be relevant!
Fellows

The Wolfsonian–FIU Fellowship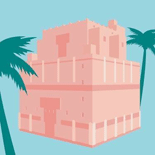 Opportunity Description
International Deadline: Annual Recurring December 31 – The Wolfsonian–FIU Fellowship program promotes scholarly research on The Wolfsonian's collections. Since its inception in 1995, the program has supported projects from a wide range of academic fields. Fellowships are awarded for full-time research at The Wolfsonian, generally for periods of three to four weeks.
Fellowships include a stipend, accommodations, and round-trip travel. The timing of dates will be negotiated with individual awardees.
ELIGIBILITY
The program is open to holders of master's or doctoral degrees, Ph.D. candidates, and to others who have a significant record of professional achievement in relevant fields. Scholars from outside of the United States are eligible.
Fellowships are awarded without regard to race, color, gender, religion, national origin, sexual orientation, age, or disability. The annual deadline is December 31 for a residency beginning no earlier than July 1 of the following year.
APPLY ONLINE
The Wolfsonian's fellowship program will be on hiatus during the 2021–22 academic year as the museum accommodates a backlog of awardees who have been unable to visit due to COVID–19. The next application deadline is December 31, 2022, for fellowships in Fall 2023 and Spring 2024.
The Wolfsonian belongs to the Association of Research Institutes in Art History (ARIAH), a consortium of museums and other institutions that support advanced research in the visual arts.
For questions please contact research@thewolf.fiu.edu or 305.535.2613.
---
About:
The Wolfsonian–Florida International University is a museum, library, and research center that uses objects to illustrate the persuasive power of art and design, to explore what it means to be modern, and to tell the story of social, historical, and technological changes that have transformed our world. The collections comprise approximately 120,000 objects from the period of 1885 to 1945.
1001 Washington Avenue
Miami Beach, FL 33139
Tel: 305.531.1001
Apply for this Opportunity