Compete

Pushing the Envelope: Finding New Ground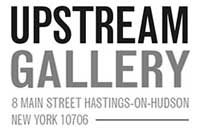 Opportunity Description
International Deadline: June 2, 2023 – Upstream Gallery announces a call for artists to enter our juried 'Pushing the Envelope: Finding New Ground'.
This exhibit seeks to break through typical boundaries of art making—aesthetically, materially, and conceptually. Artists are asked to create work primarily using non-traditional materials such as bicycle parts, backpacks, clothing, recycled plastic, tree-stumps– any kind of found objects. We are looking for edgy work whose form and content challenges viewers to broaden their notions of what constitutes a work of art. The choice of materials can be politically charged or provocative; for example, plastic bottles can be viewed as environmentally destructive.
Exhibition will be held at Upstream Gallery, Hastings-on-Hudson, New York, June 29th to July 23, 2023.
ELIGIBILITY
Artists are invited to submit 2-D or 3-D work that primarily uses non-traditional materials. Successful entries will demonstrate clear thematic relationships among two or more pieces.
Please Note: All materials must be non-flammable and non-toxic. Photography is not eligible for this exhibition; we hold a separate show for photographic work.
Specifications: Maximum size may not exceed 40 x 60 inches. Accepted pieces must be professionally presented and able to be hung if needed (properly wired or mounted for hanging). 3-D work must be ready for wall-mounting or have a base included. The gallery reserves the right to reject poorly presented pieces.
JURORS

— Enrico Giordano was most recently Chair of the Fine Arts Department at the College of Mount Saint Vincent, where he was an associate professor for 42 years. In his own work, he is drawn to non-traditional materials such as MRI brain-scans, dry pigments, felt, wax, tar, and branches. As a widely travelled artist he has created work/installations in Denmark, Holland, and Turkey. He also worked on a project for the Brooklyn Museum in Haiti. He co-curated the massive exhibition, Joint Forces: Artists, Community, and Museum. Giordano worked with the Organization of Ancient Antiquities in Egypt, developing programs to attract the indigenous population and received a five-year Annenberg Foundation grant… see more.
— Nancy Nikkal is a contemporary abstract painter and collage artist. Her practice combines hand painted papers, abstraction, and a remarkable eye for color. She says" My life is about glue because I like to put things together and I want them to stick" Nikkal is a member of the Society of Layerists in Multimedia (SLMM), Silvermine Guild of Artists and New York Artists Circle, NYC. She writes about collage and artists… see more.
— Luis Perelman formally trained as an architect and received a degree from Columbia University. He worked for architecture and city planning firms for many years. Perelman's approach to art is the exploration of space and form. He has worked with a variety of media over time, including watercolor, painting, assemblage, and sculpture using casting resin. Perelman's works are in the permanent collections of the Whitney Museum, the Neuberger Museum of Art, Honolulu Museum of art, and others. His work has been exhibited in Leo Castelli, O.K. Harris and Allan Stone Galleries. Perelman is in many private collections including those of Roy Neuberger, Phillip Johnson and I. M. Pei. Since 2002 he has been executive director of The Blue Door Art Center… see more.
ENTRY FEE
$45.00 for a minimum of 3 pieces; $4.00 additional for each entry thereafter up to a maximum of 8 pieces ($65).
SALES
The gallery will retain a 30% commission on all sales.
DATES
Final Deadline for Entries, Friday, June 2nd 2023. All entries must be made via Submittable.
Friday, June 23rd by 5 pm deadline for delivered work if shipping
Monday, June 26th 10 a.m. to 2 pm: Delivery of artwork to gallery if local
Thursday, June 29th Opening of exhibition
Sunday, July 2nd: Artists Reception 2-5 pm
Sunday, July 23rd Last day of exhibition
Monday, July 24th Local Artists pick up work
---
About:
Upstream Gallery was founded in 1991 by artists who came of age in New York during the 50's and 60's. The gallery continues a long tradition of artists presenting their own work, from the independent Impressionist salons and exhibitions of 19th century France to the artist-run galleries of mid-century Manhattan. Our founding artists created a vibrant gathering place where community comes together, celebrating art in many forms.
Upstream Gallery
8 Main Street
Hastings-on-Hudson, New York, 10706
1-914-674-8548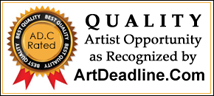 Apply for this Opportunity