Compete

Upstream Gallery' New Beginning: Small Works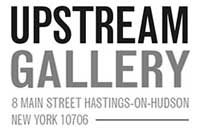 Opportunity Description
International Deadline: December 3, 2021 – Upstream Gallery invites artists to submit small works interpreting the concept of New Beginning for a national juried exhibit to be held at Upstream Gallery, a well-known, beautiful venue only 20 minutes from Manhattan in Hastings on Hudson NY.
Sometimes we all need a fresh start; a chance to change our personal circumstances and our world, to begin again. It is a search for optimism in a tough time.
The exhibit will hang from January 6th to January 30th, 2022.
ELIGIBILITY
Entries in all media and styles are welcome including drawing, painting, printmaking, collage, photography, digital and sculpture. The size limit is 20″ in any direction including the frame or base.
All accepted works must be framed and ready to hang from a wire. Sculptures must include their own base.
ENTRY FEE
$45 for a minimum of 3 entries; each additional entry $4 up to a maximum of 8 entries. ($65) The jurors may select two, several, all, or none of your submissions. All pieces must be for sale.
SALES
All pieces must be for sale. The gallery will retain a commission of 30% on all sales.
DATES
Deadline for entries: December 3rd, 2021
Delivery of work sent by UPS or FedEx: Wednesday, December 29th, 2021
In Person Delivery of work: Monday, January 3rd 2022
Show opens Thursday, January 6th 2022
Last day of show Sunday, January 30th 2022
Pick up work at gallery: Monday, January 31st 2022
---
About:
Upstream Gallery was founded in 1991 by artists who came of age in New York during the 50's and 60's. The gallery continues a long tradition of artists presenting their own work, from the independent Impressionist salons and exhibitions of 19th century France to the artist-run galleries of mid-century Manhattan. Our founding artists created a vibrant gathering place where community comes together, celebrating art in many forms.
Upstream Gallery
8 Main Street
Hastings-on-Hudson, New York, 10706
1-914-674-8548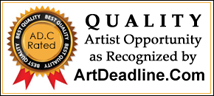 Apply for this Opportunity