This opportunity listing has expired and may no longer be relevant!
Compete

Upstream Gallery: Expanding The Boundaries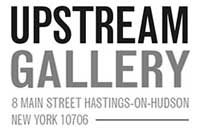 Opportunity Description
International Deadline: June 23, 2022 – Upstream Gallery, a well-known, beautiful venue, is inviting artists to submit their most creative and experimental works on or made of paper. Representational and abstract styles are both welcomed and drawing, painting, printmaking, collage and sculpture are all eligible for this juried show.
Paper is an ideal surface for artistic experimentation: it is relatively inexpensive and beautifully simple to use. Drawings can be done quickly and freely, or artists can spend endless hours building up layers and details.
The exhibition will be at Upstream Gallery, Hastings on Hudson, NY from July 21 to August 21, 2022. Reception: Sunday, July 24, 2-5 pm.
ELIGIBILITY
Artists are invited to submit 2-D or 3-D work that is primarily paper based and made by hand, rather than digitally. Successful entries will demonstrate clear thematic relationships among two or more pieces. Photography is not eligible for this exhibition; we hold a separate show for photographic work.
Specifications: Maximum framed size may not exceed 30 x 40 inches. Accepted pieces must be able to be hung and properly wired or mounted for hanging. 3-D work must be ready for wall-mounting or have a base included. The gallery reserves the right to reject poorly presented pieces.
JURORS
Luis Perelman: Perelman was formally trained as an architect and worked in architecture and city planning for many years. He has been director of The Blue Door Art Center since 2002 and has organized numerous exhibitions throughout Westchester. For over 20 years, he has curated and organized many photography exhibits.
Perelman's approach to art is the exploration of space and form through a wide variety of media including watercolor, painting, assemblage, and sculpture. He has been exhibited in museums in New York and the Northeast. His works are in the permanent collections of the Whitney Museum, the Neuberger Museum of Art, Honolulu Museum of art, and others. His work has been exhibited at Leo Castelli, O.K. Harris and Allan Stone Galleries. In addition, he is in many private collections including those of Roy Neuberger, Phillip Johnson and I. M. Pei.
Mitchell Goldberg: Goldberg is a lifelong resident of Westchester County, NY; and a Sarah Lawrence College graduate, class of 1984. Goldberg has studied printmaking at The School of Visual Arts in NYC, Fused Glass with Dorothy Hafner and Polyurethane Resin with Luis Perelman. His work has been shown in numerous solo and group shows.
Exploring gay male relationships through the lens of pop culture imagery, distorted memory and vicarious nostalgia, Goldberg's work encompasses collage, mixed media, and printmaking. Current pieces layer color, pattern and found imagery using acrylic or solvent based image transfers.
Since 2009 Goldberg has served as President of Upstream Gallery in Hastings on Hudson, NY. He currently lives in Scarsdale, NY, and his studio is in Dobbs Ferry, NY.
ENTRY FEE
$45 for a minimum of 3 entries; each additional entry $4 up to a maximum of 8 entries. ($65) The jurors may select two, several, all, or none of your submissions. All pieces must be for sale.
SALES
All pieces must be for sale. The gallery will retain a commission of 30% on all sales.
---
About:
Upstream Gallery was founded in 1991 by artists who came of age in New York during the 50's and 60's. The gallery continues a long tradition of artists presenting their own work, from the independent Impressionist salons and exhibitions of 19th century France to the artist-run galleries of mid-century Manhattan. Our founding artists created a vibrant gathering place where community comes together, celebrating art in many forms.
Upstream Gallery
8 Main Street
Hastings-on-Hudson, New York, 10706
1-914-674-8548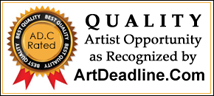 Apply for this Opportunity