Compete

Upstream Gallery' Layers of Time: PaperWorks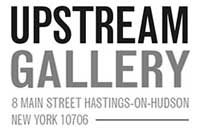 Opportunity Description
International Deadline: May 30, 2021 – Upstream Gallery invites artists working directly on paper or making paper based constructions to submit work from their own practices that speaks to these ideas for our 8th Annual Juried PaperWorks exhibition.
As artists, our work is necessarily temporal. We may begin and complete a piece on the same day; it may take us much longer to bring a work to its completion. That sense of time passing is inherent in each work and it can be a presence in either process, composition, content or all three ways.
The exhibition will be at Upstream Gallery, Hastings on Hudson, NY from July 1st to July 25th, 2021. As Covid restrictions are still anticipated, no reception is currently planned.
ELIGIBILITY
Artists are invited to submit 2-D or 3-D work that is primarily paper based and made by hand, rather than digitally. Successful entries will demonstrate clear thematic relationships among two or more pieces. Photography is not eligible for this exhibition; we hold a separate show for photographic work.
Specifications: Maximum framed size may not exceed 30 x 40 inches. Accepted pieces must be able to be hung and properly wired or mounted for hanging. 3-D work must be ready for wall-mounting or have a base included. The gallery reserves the right to reject poorly presented pieces.
JURORS
David Barnett: Combining found elements with those fashioned by his own hand, Barnett's work encompasses two- and three-dimensional collage as well as sculptural objects. Infused with a rich sense of history, the essence of his work lies in the age-old struggle between nature and the man-made industrial world. Barnett says: "My challenge is to convey that sense of conflict in a way that resonates with the viewer." Barnett has taught at Parsons School of Design, Pratt Institute and the School of Visual Arts. His work has been published in the NYTimes… see more
Phyllis Famiglietti: Phyllis Famiglietti is an award -winning video editor and collage artist formerly from New York, now living and working in Boston. Collaborating with clients like photographer/filmmaker Bruce Weber helped Famiglietti develop a layering style that became a signature of her video and collage work. She has exhibited widely at galleries in both New York and New England… see more
Rachel Weatherford Whitlow: Whitlow is a graduate of Cooper Union School of Art who also studied painting, lithography and print making at Academie Minerva in Groningen, Netherlands. She is a master printer of both Tamarind and Paris methods of lithography. She is currently Acting Executive Director of the Haverstraw Brick Museum in Haverstraw New York.
ENTRY FEE
$45 for a minimum of 3 entries; each additional entry $4 up to a maximum of 8 entries. ($65) The jurors may select two, several, all, or none of your submissions. All pieces must be for sale.
SALES
The gallery will retain a 30% commission on all sales.
IMPORTANT DATES
Final Deadline for Entries, Sunday, May 30th 2021. All entries must be made online
Friday, June 25th by 5 pm deadline for delivered work if shipping
Monday, June 28th 10 a.m. to 2 pm: Delivery of artwork to gallery if local;
Thursday, July 1st: Opening of exhibition
Sunday, July 25th, Last day of exhibition
Monday, July 26th, Local Artists pick up work
---
About:
Upstream Gallery was founded in 1991 by artists who came of age in New York during the 50's and 60's. The gallery continues a long tradition of artists presenting their own work, from the independent Impressionist salons and exhibitions of 19th century France to the artist-run galleries of mid-century Manhattan. Our founding artists created a vibrant gathering place where community comes together, celebrating art in many forms.
Upstream Gallery
8 Main Street
Hastings-on-Hudson, New York, 10706
1-914-674-8548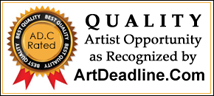 ---
Apply for this Opportunity