Compete

Arte Laguna Prize 17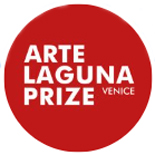 Opportunity Description
International Deadline: December 22, 2022 – Arte Laguna Prize, the world's most influential competition for artists and designers, showcases and promotes creative talent.
Arte Laguna Prize is the international competition, with international jurors, dedicated to visual arts and design that gives artists the opportunity to join a large network of collaborations, get free visibility and sell their works on the online platform, win a cash prize of € 10,000, exhibit in Venice (Italy) at the Arsenale Nord from March 11 to April 16, 2023.
The Prize is open to everyone, with no restrictions of age, gender, nationality or any other qualifications. Each artist can participate by submitting a portfolio of works. Artworks may have been previously exhibited. The theme is open. Below are the techniques admitted to the competition and the maximum dimensions to be respected:

painting


sculpture and installation


photographic art


video art and short films


performance


digital art


digital graphics and cartoon


environmental and land art


urban art and street art


art design.
JURY
The jury is composed of important curators and directors of museums operating in different countries. The jury selects the 120 artists that will exhibit at the Arsenale Nord in Venice… see list
THE NETWORK OPPORTUNITIES
Each year Arte Laguna Prize collaborates with high-level international partners to offer artists opportunities around the world. Each partner will choose an artist for the following special prizes:

Art Galleries, Exhibitions and Festivals
36 days of exhibition at the Arsenale of Venice for 240 artists
Exhibitions in Veneto and Italy in 2023
1 exhibition in Beijing for the video art section's finalists
1 exhibition at Cris Contini Gallery in London for 1 artist
30 days of exhibition at the Mediterranean Biennale for 1 artist

Art Residencies
6 months of residency in Treviso, Italy
4 weeks of residency in Barcelona, Spain
4 weeks of residency in Bilpin, Australia
10 days of residency in Favara, Italy
15 days of residency in Lucca, Italy

Business for Art


Sustainability and Art Prize


Emerging Artists Award


See more
CASH AWARDS


10.000 € first prize Overall Winner


5000 € for an installation in Siena, Italy


3000 € for a work that uses steel


3000 € for the best work that enhances Sustainability


2000 € for a water-themed work


1000 € each for 3 Under 35 artists


4000 € for the creative proposal that enhances the combination of heaven and earth


3000 € for a digital transformation themed work
ENTRY FEES


80 + 22% vat (97,60 €) for artists under 35


100 + 22% vat (122 €) for artists over 35
The fee allows to submit 5 works also in different sections. Each additional work, following the 5th, costs 20 € + 22% vat (24,40 €).
APPLY ONLINE
Visit us for complete details and easy online application.
CONTACTS
Tel. +39 041 593 7242
Cel. +39 347 707 7251
---
About:
In 2006 the Cultural Association MoCA founded Arte Laguna Prize, an international art competition dedicated to the visual arts, in particular painting, sculpture, photography, video art and performance, virtual and digital art. Its aim is to promote and support the artists and their career by offering a range of opportunities.
During its 15 editions Arte Laguna Prize has worked with artists from over 120 countries and with professionals from different backgrounds in the international art scene that make up the judging panel. Since 2010, the exhibition of the finalist works has been held at the Arsenale of Venice, one of the most popular venues for contemporary art in the world.
MoCA Modern Contemporary Art
Via Roma, 29/A – 31021 Mogliano V.to Treviso (Italy)
Phone +39 041 5937242 int.4
Apply for this Opportunity