This opportunity listing has expired and may no longer be relevant!
Compete

Praxis Gallery: The Artist Intervenes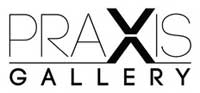 Opportunity Description
International Deadline: July 15, 2021 – Praxis Gallery accepts submissions of photographic art or lens-based artwork that utilizes physical interventions and investigations of photographic surfaces that can include sewing, cutting, drawing, painting, tearing, bending, and weaving, all ways of interrogating the material qualities of a physical photograph to create new realities. All genres, capture types, black & white and color, traditional and non-traditional photographic and digital post-production processes are welcome for submission.
Photographic artists are reconsidering the potential of a photograph with a shift to making rather than taking photographs. By using vintage and contemporary photographs as a starting point, artists create physically layered works of art that result in an object, often in reaction to the flood of ubiquitous imagery that digital and cell phone photography has afforded.
Exhibition Dates: Aug 21 – Sept 4, 2021.
ELIGIBILITY
Open to artists 18 years of age or older worldwide. All themes, genres, capture types, black & white and color, traditional and non-traditional photographic and digital post-production processes are welcome for submission.
GUEST CURATOR
Aline Smithson is a Los Angeles based visual artist, editor, and educator. She is the Founder and Editor- in-Chief of Lenscratch, a daily journal on photography that has offered exposure and opportunities for thousands of photographic artists since 2007. Aline has been an educator at the Los Angeles Center of Photography since 2001, and she teaches at venues around the globe. She has curated and juried exhibitions for a number of galleries, organizations, and publications, including Review Santa Fe, Critical Mass, Flash Forward, and the Griffin Museum. In addition, she is a reviewer and educator at many photo festivals across the United States… see more
ACCEPTANCE | AWARDS
At least 24 images will be selected by the juror for exhibition at Praxis Gallery. One Curator's Choice and three Honorable Mentions will be awarded and featured in the exhibition, the printed show catalog, and the online exhibit gallery. Curator's Choice will receive free entry into three juried calls for entry of their choice and a complimentary exhibit book.
ENTRY FEE
$35.00 for submission set of 5 images. $5.00 for each additional image. Praxis Members receive 10 images for the price of 5 images.
APPLY ONLINE
Praxis Gallery offers two options for selected artists to submit photographs for exhibition
Notice of Acceptance: July 23, 2021.
SALES & ARCHIVE
Photographers who have designated that their exhibition prints are for sale to the public will be contacted promptly regarding any purchase enquires of their artwork. Praxis Gallery will take a 40% commission of any sales. All exhibition prints will be returned to the artists. All selected submissions will be maintained at the Praxis Gallery & Photographic Art Center's online gallery archives.
---
About:
Praxis Gallery and Photographic Arts Center is a community based arts organization that aims to support the development of emerging and established photographers. Praxis Gallery provides solo and group show exhibition opportunities to local and international media artists.
Praxis Photographic Arts Center offers a range of learning opportunities for beginning, intermediate and professional photographers through workshops and seminars. With an emphasis on creative expression and innovation, Praxis promotes photographic exhibitions and learning opportunities that inform, challenge and engage the individual artist, with an imperative on promoting the work of our artists to local and international audiences.
Praxis Gallery & Photographic Art Center
2715 East 26th Street
Minneapolis, MN
t: 612-475-1605
Apply for this Opportunity