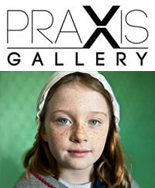 Opportunity Description
International Deadline: May 31, 2022 – Praxis Gallery seeks the submission of photographs that celebrate the aesthetic and conceptual considerations involved in the creation of the portrait: revealing personal narratives or new anthologies through the artistic representation of the subject.
Exhibition Dates: July 16 – 30, 2022.
ELIGIBILITY
Open to artists 18 years of age or older worldwide. All genres, capture types, black & white and color, traditional and non-traditional photographic and digital post-production processes are welcome for submission.
JUROR
Sandra Chen Weinstein is a photographer, Ceramist, collector, and independent curator. Born in Taiwan, she has worked and lived in DC, Japan, China for American Agency, and travelled for photo assignments to Europe, Middle East, Turkey, South Korea, Japan and India. Sandra currently resides in Southern California and D.C. Early in her photo career in 2009, she was chosen as the only American photographer among hundreds of applicants for Magnum Masterclasses in The Netherlands and in London, England.
Sandra's photography has received many outstanding National and International Awards including CENTER Director's First Place Award. Her works has been exhibited in Aperture Gallery, Annenberg Space of Photography, Florida Museum of Photographic Art, Griffin Museum of Photography, Longview Museum of Fine Art, among many others. Currently her work is showing at: Phillips Collection, Museum of fine arts Washington County, WPG gallery, Contemporary Gallery Calgary in 2021. Her work is in several private collections including The Gordon Parks Foundation. Sandra has curated for master photographer Eli Reed of Magnum Photos, Taiwan, China, Robert Van der Hilst WASH DC, Camille Seaman WASH DC, Paolo Parma – The Photo Review, and "Travel" exhibition for PHTO Place Gallery in the past.
ACCEPTANCE | AWARDS
Up to seventy-four images will be selected by the juror for exhibition at Praxis Gallery. A Juror's Choice, three Honorable Mentions, and a Director's Choice will be awarded and featured in the exhibition, the printed show catalog, and the online exhibit gallery. Juror's Choice will receive free entry into three juried calls for entry of their choice and a complimentary exhibit book. Directors Choice will receive free entry into two juried calls for entry of their choice.
ENTRY FEES
$35.00 for submission set of 5 images. $5.00 for each additional image. Praxis Members receive 10 images for the price of 5 images. Receive Praxis Member Benefits.
Notice of Acceptance: June 12, 2022.
SALES & ARCHIVES
Photographers who have designated that their exhibition prints are for sale to the public will be contacted promptly regarding any purchase enquires of their artwork. Praxis Gallery will take a 40% commission of any sales. All exhibition prints will be returned to the artists. All selected submissions will be maintained at the Praxis Gallery & Photographic Art Center's online gallery archives.
---
About:
Praxis Photographic Arts Center offers a range of learning opportunities for beginning, intermediate and professional photographers through workshops and seminars. With an emphasis on creative expression and innovation, Praxis promotes photographic exhibitions and learning opportunities that inform, challenge and engage the individual artist, with an imperative on promoting the work of our artists to local and international audiences.
Praxis Gallery & Photographic Art Center
2637 27th Ave. S.
Minneapolis, MN 55406
t: 612-475-1605
Apply for this Opportunity