This opportunity listing has expired and may no longer be relevant!
RFP/Q's

Groundswell: Call for Temporary Environmental Artwork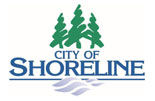 Opportunity Description
U.S. Multi-State Deadline: Ongoing – As a means of fostering new interpretations of art and nature in urban spaces, the City of Shoreline Public Art Program encourages artists to propose temporary artworks for display in parks (along trails, glades, meadows, and reclaimed gravel pits), especially Brugger's Bog, North City, and James Keough Parks (but also other parks and sites), to encourage audiences to visit these resources as well as to exercise and spend time in comparative silence. Walking, way-finding, and searching for the "hidden" artwork is a primary component of the project.
Placement within these sites may be proposed by the artist, with final determination by staff.
A display period of at least three months is preferred, with fall and winter providing early darkness for video projection or light art. Work that incorporates natural and/or re-cycled materials is especially welcome, as are projects that are less object-based and use GIS, GPS, sound, space, and light technologies. For object-based projects, we encourage artworks that are resistant to vandalism or damage, since the locations are remote and not secured by guards or video monitors. Landscaping materials like erosion control tubes, geotextile, burlap, jute, and edging, are encouraged. Use of on-site invasive flora (such as ivy vines or Scotch broom) or downed branches is also a possibility, pending consultation with arborists.
Proposals will be reviewed periodically depending on interest; at this time there is no deadline.
FUNDING & SUPPORT
For time and materials, selected artists are offered honoraria of $1,500 following installation. Since many projects can easily cost far more than our funding can support, artists are also encouraged to seek additional funding.
The City is able to offer in-kind project support in terms of mechanical equipment, no-fee use of the park, and promotion (website and newsletters). Shoreline's 14 different neighborhoods are also excellent resources for community engagement and outreach.
We are happy to meet to discuss options and visit various sites.
APPLICATION
Send the following to artentry@shorelinewa.gov with 'Groundswell' in the subject line and the following:
A letter or brief statement of interest
2-page Artist Resume
Artist's statement with website address, if applicable, and a 250 word description of the idea
Up to six digital images of previous work (low res is encouraged for ease of file sharing; 5 MB or below) that reflect a cohesive body of work
Image list that includes title, year of creation, medium, size and budget scope
A budget for the proposed project
SELECTION CRITERIA
Creative use of materials
Site appropriateness
Durability for proposed time-frame
Consideration of audience interaction
Appropriate installation and removal plans
Preference to Northwest regional artists (emerging or established)
City of Shoreline Public Art Program
17500 Midvale Ave N
Shoreline, WA 98133
Public Art Coordinator David Francis
(206) 801-2661
dfrancis@shorelinewa.gov
Apply for this Opportunity