Art Calls

Queer Perspectives: A Celebration of LGBTQ+ Life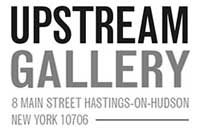 Opportunity Description
U.S. National Deadline: May 19, 2022 – The LOFT LGBTQ+ Community Center is proud to partner with Upstream Gallery for Queer Perspectives.
Upstream invites all artists exploring LGBTQ+ themes to submit recent work for a national juried show to be held at Upstream Gallery from June 23rd to July 17th 2022. We seek current, creative, personal explorations of LGBTQ+ life, issues, history and culture. Our aim is to draw attention to and celebrate the less often heard voices and thoughts of this important part of our artistic community.
Exhibition will be held at Upstream Gallery, Hastings-on-Hudson, New York, February 3, 2022, to February 27, 2022.
ELIGIBILITY
Artists from around the world are invited to submit photographs in any technique. All work must be photographically based.
Specifications: All work must be suitably framed. Maximum framed size may not exceed 30 x 40 inches. Accepted pieces must be wired for hanging. The gallery reserves the right to reject poorly presented pieces.
JURORS
V.L. Cox is a professional artist of 30 years whose work focusses actively on projects that involve Human Rights and Equality. In 2020, Cox was one of twenty artists in the nation to be featured in "Ministry of Truth: 1984/2020," a New York City billboard project which made the New York Times "Most Important Moments in Art in 2020" list… see more.
Glenn Fischer is a New York based contemporary artist who works with discarded and outdated print materials including textbooks, album covers and magazines to construct geometric inspired collages. Fischer's work has been featured in numerous exhibitions including the AIM biennial at The Bronx Museum of Art, Sara Nightingale Gallery, Denise Bibro Fine Art, Elisa Contemporary Art, Pentimenti Gallery and ArtsWestchester… see more
Mitchell Visoky is a New York based multidisciplinary visual artist working with a variety of media and processes to create abstract and representational images. His award-winning images have been exhibited at regional solo and group venues. A supporter of the arts and educational outreach, Visoky is a certified art educator with over 30 years teaching experience in both public and higher educational institutions. He is co-president of the Mamaroneck Artists Guild and past president of the NYS Art Teacher's association… see more
ENTRY FEE
Minimum entry of 3 pieces $45, each additional entry $4 up to a maximum of 8 pieces ($65).
SALES
All pieces must be for sale. The gallery will retain a 30% commission on all sales.
---
About:
Upstream Gallery was founded in 1991 by artists who came of age in New York during the 50's and 60's. The gallery continues a long tradition of artists presenting their own work, from the independent Impressionist salons and exhibitions of 19th century France to the artist-run galleries of mid-century Manhattan. Our founding artists created a vibrant gathering place where community comes together, celebrating art in many forms.
Upstream Gallery
8 Main Street
Hastings-on-Hudson, New York, 10706
1-914-674-8548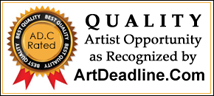 Apply for this Opportunity