Compete

Upstream Gallery: Our Bodies, Ourselves… Fifty Years On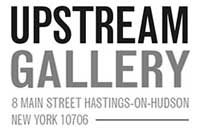 Opportunity Description
U.S. National Deadline: June 23, 2023  – Upstream Gallery is looking for artwork that speaks to the theme of individual autonomy in health and sexuality. We seek work that illuminates the social, sexual, and political issues that affect people's ability to live healthy, happy lives on their own terms.
The first mass-market, mainstream publication of the iconic book Our Bodies Ourselves made its debut 50 years ago. It has never been out of print since. Upstream Gallery is proud to partner with ourbodiesourselves.org to celebrate the incredible impact of the work that this organization and its publications have had on the health choices and well-being of women for decades across our country.
In May of 1969, as the women's movement was gaining momentum, a group in Boston met during a "female liberation conference" at Emmanuel College. The eventual outcome of that conference was the revolutionary original pamphlet that in subsequent editions was ultimately titled Our Bodies, Ourselves. In the months and years that followed, that pamphlet grew into a substantial and empowering resource that became a trusted presence on the shelves of women for generations.
The exhibition will be at Upstream Gallery, Hastings on Hudson, NY from July 27th to Aug. 20th, 2023. Artists Reception Sunday, July 30th 2-5 pm.
50% of proceeds from ALL entry fees will be donated to support the work of Our Bodies Ourselves.org
ELIGIBILITY
Artists are invited to submit 2-D or 3-D work. Successful entries will demonstrate clear thematic relationships among two or more submitted pieces.
All styles from abstract to representational will be considered. Work in any medium may be submitted including, but not limited to, painting, drawing, printmaking, collage, sculpture, or photography.
Maximum framed size may not exceed 30 x 40 inches. Accepted pieces must be properly wired and able to be hung. 3-D work must be ready for wall-mounting or have a base included. The gallery reserves the right to reject poorly presented pieces.
JUROR
Wendy Simonds is an Artist and Professor of Gerontology and Sociology at Georgia State University. She is also a content expert on the Growing Older panel within Our Bodies Ourselves Today. Ms. Simonds will also award a Juror's choice and several honorable mentions for this show… see more
AWARDS
A Juror's Choice award will be announced, as well as Honorable Mentions.
ENTRY FEE
$45.00 for minimum of 3 pieces; $4.00 additional for each entry thereafter up to a maximum of 6 pieces. ($57).  All pieces must be for sale.
SALES
All pieces must be for sale. The gallery will retain a commission of 30% on all sales.
DATES
Final Deadline for Entries: Friday, June 23rd 2023. All entries must be made online.
Friday, July 21st by 5 pm deadline for delivered work if shipping
Monday, July 24th 10 a.m. to 2 pm: Delivery of artwork to gallery if local
Thursday, July 27th Opening of exhibition
Sunday, July 30th Artists Reception 2-5 pm
Sunday, Aug. 20th Last day of exhibition
Monday, Aug. 21st Local Artists pick up work
---
About:
Upstream Gallery was founded in 1991 by artists who came of age in New York during the 50's and 60's. The gallery continues a long tradition of artists presenting their own work, from the independent Impressionist salons and exhibitions of 19th century France to the artist-run galleries of mid-century Manhattan. Our founding artists created a vibrant gathering place where community comes together, celebrating art in many forms.
Upstream Gallery
8 Main Street
Hastings-on-Hudson, New York, 10706
1-914-674-8548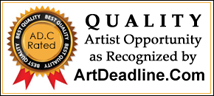 Apply for this Opportunity