Compete

Upstream Gallery Annual Juried Photography Show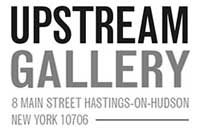 Opportunity Description
U.S. National Deadline: December 29, 2022 – Upstream Gallery announces a call for artists to enter our annual juried photography show for 2023.
This year our theme is "Enigma". As photographers, can we make ourselves comfortable with ambiguity or lack of representational form? Is there a way to make a photograph that is both realistic and enigmatic? Upstream would like to elicit photography that speaks to this theme. Photographs need not be abstract. We are looking for answers in all forms of photography. Our juror, Dave Shelley, will be looking for creativity in both literal and symbolic interpretations of this idea.
Exhibition will be held at Upstream Gallery, Hastings-on-Hudson, New York, February 2, 2023, to February 26, 2023.
ELIGIBILITY
Artists from around the U.S. are invited to submit  photographs in any technique. All work must be photographically based.
Specifications: All work must be suitably framed. Maximum framed size may not exceed 30 x 40 inches. Accepted pieces must be wired for hanging. The gallery reserves the right to reject poorly presented pieces.
JURORS
Our guest juror Dave Shelley is a co-founder of Photoville–a New York-based non-profit organization that works to promote a wider understanding and increased access to the art of photography for all. Our guest juror will also select Best of Show and three Honorable Mentions… see more.
ENTRY FEE
$45.00 for a minimum of 3 pieces; $4.00 additional for each entry thereafter up to a maximum of 8 pieces ($65).
SALES
All pieces must be for sale. The gallery will retain a 30% commission on all sales.
DATES
Deadline for Entries: Thursday December 29th, 2023 by 11:59pm. Artist notification within the week following the application deadline.
January 27, 2023: All shipped work must be received no later than 5:00pm.
January 30, 2023: Delivery of artwork to gallery by local artists, 10:00am-3:00pm.
February 2, 2023: Opening day of exhibition, 12:30pm-5:30pm.
February 5, 2023: Opening reception, 2:00pm-5:00pm. (Covid protocols to be observed)
February 26, 2023: Last day of exhibition, 12:30pm-5:30pm.
Monday, February 27, 2023: Local artists pick up work from gallery, 10:00am-3:00pm.
---
About:
Upstream Gallery was founded in 1991 by artists who came of age in New York during the 50's and 60's. The gallery continues a long tradition of artists presenting their own work, from the independent Impressionist salons and exhibitions of 19th century France to the artist-run galleries of mid-century Manhattan. Our founding artists created a vibrant gathering place where community comes together, celebrating art in many forms.
Upstream Gallery
8 Main Street
Hastings-on-Hudson, New York, 10706
1-914-674-8548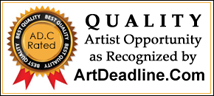 Apply for this Opportunity