This opportunity listing has expired and may no longer be relevant!
Compete

Enduring: Upstream Gallery Small Works 30th Anniversary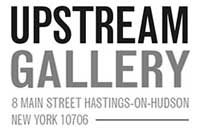 Opportunity Description
U.S. National Deadline: December 3, 2023 – 30 years ago, Upstream Gallery held its first Juried Small Works Exhibition. In the intervening years, we have come to know and treasure all the artists who consistently participate in this special event. We celebrate their endurance and perseverance. This year, we'd like to invite artists old and new to submit work that speaks to the ideas of time and continuity.
As always, the show will be held at Upstream Gallery. The gallery is a well-known, beautiful venue only 20 minutes from Manhattan in Hastings on Hudson NY. The exhibit will hang from January 4th to January 28th with an opening reception Sunday January 7th, 2024.
ELIGIBILITY
Entries in all media are welcome including drawing, painting, printmaking, collage, non-photographic digital images and sculpture. The size limit is 20″ in any direction including the frame or base. All accepted works must be framed and wired for hanging. Sculptures must include their own base. Please note that photography is no longer eligible for this show. If you are a photographer, please submit your work to our upcoming photography show in February.
ENTRY FEE
$45.00 for a minimum of 3 pieces; $4.00 additional for each entry thereafter up to a maximum of 8 pieces.
SALES
All pieces must be for sale. The gallery will retain a commission of 30% on all sales.
DATES
Submissions Deadline: Sunday Dec. 3rd at Midnight
Delivery of work via UPS or FedEx: Friday, December 29th, 2023
In Person Delivery of work: Tuesday, January 2nd 2024
Show opens January 4th, 2024
Opening Reception: Sunday January 7th 2-5 pm
Last day of show: Sunday January 28th, 2024
Local Artists Pick Up Work at Gallery: Monday January 29th 2024
---
About:
Upstream Gallery was founded in 1991 by artists who came of age in New York during the 50's and 60's. The gallery continues a long tradition of artists presenting their own work, from the independent Impressionist salons and exhibitions of 19th century France to the artist-run galleries of mid-century Manhattan. Our founding artists created a vibrant gathering place where community comes together, celebrating art in many forms.
Upstream Gallery
8 Main Street
Hastings-on-Hudson, New York, 10706
1-914-674-8548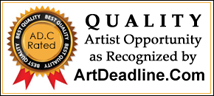 Apply for this Opportunity