This opportunity listing has expired and may no longer be relevant!
RFP/Q's

Andrew Becker Memorial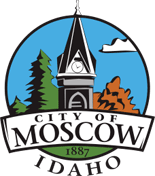 Opportunity Description
U.S. Multi-State Deadline: October 1, 2021 – The City of Moscow and the Moscow Arts Commission invite artists and artist teams to submit proposals for a permanent sculptural installation at the Intermodal Transit Center Sculpture Garden. This artwork will be a memorial to Andrew Thatcher Becker, a longtime Moscow resident whose advocacy for people with disabilities greatly impacted the community. Accessibility, communication, compassion, understanding, and courage were watchwords for Becker, whose spirit of inclusion infused all of his work in Moscow. After studying political science at the University of Idaho, Becker pursued activism in many forms, including teaching as well as advocacy for human rights and the rights of people with disabilities. Becker shared energy with his community at Milestone Decisions and in service to the Moscow Human Rights Task Force, City of Moscow Human Rights Commission, and the Mobility Task Force.
Artists are invited to propose an artwork that expresses Andrew Becker's core beliefs in the dignity of all people, the equity of accessible communities, and the value of pathways both literal and figurative: smooth sidewalks to travel or communications that connect people to one another. The Intermodal Transit Center, with its proximity to the Paradise Path and its focus on multi-modal access, is the perfect place to celebrate Becker's life and spirit.
ELIGIBILITY
Artists from Idaho, Washington, Oregon, Montana, Wyoming, and Utah are eligible to apply for this project. Artists are eligible regardless of race, color, religion, national origin, gender, age, marital or familial status, physical or mental disability, sexual orientation, and gender expression or identity. Artist teams are eligible to apply, including teams of artists from multiple disciplines. Selection panelists and their immediate family members are not eligible for participation. No artist sitting on a Selection Panel may submit a proposal for the project for which the Selection Panel was formed.
Structural materials eligible for this project include those proven to be impervious to environmental degradation (e.g. bronze, aluminum, weathering or stainless steel) Coatings must be designed for exposure to year-round exterior conditions, and require only light maintenance (e.g. professionally-applied auto enamel, powder coating, or water tower paint). Any existing artwork or proposed design made from mild steel, wood, ceramic, or other material with the potential to degrade in the outdoor environment will not be considered. This site cannot accommodate kinetic sculptural works or those that require power or water.
BUDGET
The total amount of funding available for the piece is not to exceed $5,000. Included in this budget are the artist's fee, travel, fabrication, engineering, materials, installation, documentation, and all other costs accrued by the artist specific to this project. This project was made possible by a gift from the family of Andrew Becker.
APPLY ONLINE – No Application Fee
DATES
July 30 – October 1, 2021 Submission Period
December 2021 Selection Results Announced
January 2022 Artist Contract and Schedule Confirmation
May 2022 Installation
City of Moscow Arts Department
206 E Third Street
Moscow ID 83843
Apply for this Opportunity