Ezine/Print

Antenna Press Publishing Award for 2024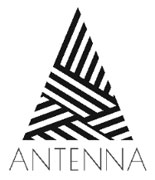 Opportunity Description
U.S. National Deadline: December 14, 2023 – Antenna Press accepts proposals for thoroughly developed book projects through the Antenna Press Publishing Award. We are specifically interested in publishing ideas at the intersection of gender and identity, the environment, equity, renewable resources, abolition, restorative justice, and the histories of the Gulf South. Projects can be unique and creative interpretations of all types of publications including but not limited to artist books, chapbooks, graphic novels, photo books, comics, graphic novels, guidebooks, and how-to guides.
We award five book project proposals a year. Four awards are given to individuals or groups based in the state of Louisiana or the Gulf South region (Alabama, Florida, Mississippi, and Texas). One award per year is given to a national applicant. We do not accept applications from international applicants at the moment.
ELIGIBILITY
Emerging and established artists and writers from all disciplinary backgrounds are encouraged to apply. We welcome submissions from Black, Indigenous, people of color, women, immigrants, and LGBTQ-GNC+ artists, including those with disabilities.
We are committed to publishing the voices of artists known and unknown, particularly those who interpret ideas through the lens of New Orleans or have connections to the City or the Gulf South region.
AWARDEES RECEIVE
$1000 stipend (to be split among any authors/ artists/ collaborators)
Up to 20 hours of design and layout assistance from Paper Machine staff.
25 of copies of the first edition of 100 copies. The remaining 100 copies will be sold through Antenna Press. The author can purchase additional copies at cost. Additional editions will be produced once the first edition sells out, and the author/artist will receive an additional $75 grant at the reprinting of additional editions.
APPLY ONLINE
Project proposals consist of well-developed content that is close to completion. Proposals are accepted online. We encourage you to include in your application:
— A clear description of the proposed project, including:
— Historical narrative about the project's development.
Any desired production processes and materials.
Examples of final page designs, or manuscript of any text and/or image that may be included in the proposed project.
Samples of relevant or related past work.
A bio or artist statement
A brief description of your interest in publishing in the Gulf South.
— Samples of relevant or related past work.
— A bio or artist statement
— A brief description of your interest in publishing in the Gulf South.
APPLY ONLINE –  $20 Application fee
---
About:
Antenna is a 501(c)(3) non-profit multidisciplinary cultural institution presenting exhibitions, public programs, publishing, and regranting located in New Orleans. We provide financial, curatorial, professional, residential support for BIPOC, LGBTQ-GNC+, women, immigrant, and other abled cultural contributors and cultural bearers who produce visual and performance art; digitally printed book arts; participatory and socially engaged projects in public space at the intersection of Gender and Identity, the Environment, Equity, Renewable Resources, Abolition, Restorative Justice, and the histories of the Gulf South.
Antenna
3718 St Claude Ave
New Orleans, LA 70117
t: 504.298.3161
Apply for this Opportunity