This opportunity listing has expired and may no longer be relevant!
Art Calls

Artspace 2022 Open Call for Exhibition Proposals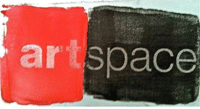 Opportunity Description
U.S. National Deadline: September 30, 2021 – Artspace gallery's Exhibition Committee will review proposals for exhibitions of art in all genres for the 2022 season in our new gallery located at 2833A Hathaway Rd., Richmond, VA 23225, in the Stratford Hills Shopping Center.
We welcome submissions for exhibitions of art from all genres. Work exhibited should have been completed within the last 5 years of exhibition date unless the proposal is for a retrospective.
Proposals may be made for individual, group or joint shows. Joint shows are exhibitions for two artists with inter-related works who intend for their works to be shown together in the same gallery. Artists or curators may apply for group shows. Full-time students are not eligible to apply for individual or joint shows.
CRITERIA
Exhibitions will be selected based on the following criteria:
Artistic merit, track record of past accomplishments, and the quality and nature of the work samples provided
How the artwork is inspired by and will contribute to broadening the understanding and awareness of contemporary art in the Greater Richmond area and/or its surrounding communities
How the artwork fosters innovation and relevance to Artspace visitors
How the artwork compliments or coordinates with other exhibitors during the same exhibition period
ENTRY FEE
$35 non-refundable proposal fee required.
Proposals will not be reviewed before finalized payment is received by Artspace unless the fee presents a hardship for the proposer. Please contact the exhibition committee prior to submitting your proposal if you need to request an exemption from the fee at: artspaceexhibitions@gmail.com
All entry fees are used to support operations and programming costs.
APPLY ONLINE
The Exhibition Committee plans to begin notifying selected exhibitors by November 1, 2021.
For additional information on Exhibition Proposal and Exhibition Guidelines, call Artspace (804) 232-6464 or email artspaceexhibitions@gmail.com.
---
About:
Artspace is an artist-run gallery and performance space committed to showing innovative work by established and emerging artists. Since 1988, artspace has been an intrinsic part of the visual and performing arts community of Richmond, Virginia.
The gallery's mission, to promote the understanding and awareness of contemporary visual and performance art, is made possible by its dedicated artist members and volunteers and through contributions from the public and community.
Artspace is a 501(c)(3) nonprofit gallery, EIN: 62-1375828.
Artspace
2833A Hathaway Rd.
Richmond, VA 23225
Apply for this Opportunity