This opportunity listing has expired and may no longer be relevant!
Residency

Arts in Nature Funded Residency Program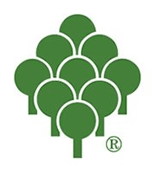 Opportunity Description
International  Deadline: November 28, 2022 – The call for Bernheim's 2023 Arts in Nature Residency Program is now open! Let over 16,000+ acres of Kentucky conversation land be your muse. Live at Bernheim and connect people to nature through your artwork and total immersion experience with the natural world. New this year is a call for an Environmental Artist in Residence an addition to the nature-based Artist in Residence Program.
Up to 4 artists are selected for residencies at Bernheim on an annual basis. One residency is dedicated to a regional artist currently living in Kentucky or in Clark and Floyd counties of Southern Indiana. One residency is dedicated to an artist whose work addresses environmental issues and climate change.
Duration is anywhere between 6 weeks and up to two months. (please see FAQ below in regard to timing of total immersion experience)
Selected artists will work with Bernheim in arranging residency dates based on their desired time and availability within the months of 2022.
ELIGIBILITY
Applicants may be emerging or established artists on a regional, national or international level.
Applicants must be professional visual artists. Students in undergrad studies may not apply.
In order to give as many artists as possible the chance for a residency at Bernheim, former artists in residence are not eligible to apply. However, we encourage alumni artists to submit self-sufficient creative proposals that bring them to Bernheim for the purpose of creating new nature-based work or the continuation of a project started while in residence. Proposals are staff reviewed as received with limited lodging availability. Contact Jenny Zeller, at jzeller@bernheim.org, for more information.
SUPPORT
$2500 stipend. Regional artists also have year-round access to Bernheim resources within the year selected.
Furnished, one-bedroom rustic cabin with full kitchen, bath and Wi-Fi.
Modest studio space with good light and heat, located on the edge of a 35-acre lake. The is no special art making equipment, but artists have limited access to basic hand and power tools upon request and must prove they can operate them safely before using.
The horticulture and operations departments, as well as staff ecologists, scientists, naturalists and forest managers are able to provide guidance and support of Artist in Residence projects. Staff may assist but not responsible for creating or installing the work.
Free or heavily discounted classes, workshops, night walks, etc., while in residence.
High profile public and private events promote awareness of artists and arts program.
SELECTION CRITERIA AND PROCESS
Applications are distilled through a two-tiered, on-line review process into a shortlist which is brought first to Bernheim staff and then to an esteemed panel of regional curators, alumni artists, and arts leaders where final selections are made. All reviewers are asked to consider the following criteria for each application:
Artistic excellence, innovation and originality in work and project proposal
Relativity to Bernheim's mission of connecting people to nature
Accessibility of the work to Bernheim visitors and public engagement offerings
Evidence of a current and ongoing professional practice
ARTIST FEES
There are no residency or application fees, but the artist is responsible for all travel and other living expenses at Bernheim. Also consider indirect costs: time away from your job and paying bills at home while in residence.
APPLY ONLINE
Applicants will be notified of their application status in mid February 2022, or as soon as possible, depending on the availability of the reviewing panelists.
---
About:
Bernheim Arboretum and Research Forest is a private, non-profit educational and recreational nature preserve located 25 miles south of Louisville in Clermont, KY. The organization's mission is connecting people with nature* *and accomplished through the lenses of education, horticulture, land conservation, play and arts in nature. Open throughout the year, more than 400,000 visitors connect with nature annually, by enjoying over 40 miles of hiking trails, a Canopy Tree Walk, a natural children's play garden, educational programs, special events, an edible garden and art in the landscape.
Bernheim Arboretum and Research Forest
2075 Clermont Rd,
Clermont, KY 40110
Phone: (502) 955-8512
Apply for this Opportunity