Compete

2022 Paula Riff Award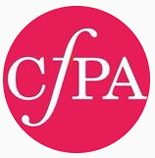 Opportunity Description
International Deadline: June 1, 2022 – The Paula Riff Award was created by the Center of Photographic Art and Lenscratch in 2021 as a way to celebrate and continue the legacy of artist Paula Riff. Paula was an innovator, using lensless photography and historical processes to create objects of remarkable beauty.
The Award is open to artists whose art is challenging conventional photography through work that reflects the artist's hand, either based on the historical/alternative photographic processes or with physical intervention through cutting, sewing, etc.
JUROR
Aline Smithson is a visual artist, editor, and educator based in Los Angeles, California. She is best known for her conceptual portraiture and a practice that uses humor and pathos to explore the performative potential of photography. She has exhibited widely including over 40 solo shows at a variety of international institutions and her work has been featured in publications including The New York Times, The New Yorker, and PDN.
Smithson is the Founder and Editor- in-Chief of Lenscratch, a daily journal on photography. In 2012, she received the Rising Star Award through the Griffin Museum of Photography for her contributions to the photographic community and she also received the prestigious Excellence in Teaching Award from CENTER. In 2014 and 2019, Smithson's work was selected for the Critical Mass Top 50. In 2015, the Magenta Foundation published her first significant monograph, Self & Others: Portrait as Autobiography, and in 2016, the Smithsonian Air and Space Museum commissioned Smithson to create a series of portraits for the upcoming Faces of Our Planet Exhibition. In 2018 and 2019, her work was exhibited in the National Portrait Gallery in London as part of the Taylor Wessing Prize. Kris Graves Projects published her book, LOST II: Los Angeles and included her work in SOLACE and On Death. Peanut Press released her monograph, Fugue State, in Fall of 2021.
Aline has been a juror for a host of organizations and galleries and reviewer and educator at photo festivals around the U.S.
AWARD
One artist will receive $1000 and have their work featured on Lenscratch and on the Center for Photographic Art website. Winners will be announced on July 29, Paula's birthday.
SUBMISSIONS
Please submit:
1. 5-10 images – All images must be jpegs or tiffs, not bigger than 2MB, longest side 1280 pixels. Save files with artist's last name, first name and title of image. Example: Smith_Jane_Restless1.jpg
Image List which includes type of print, medium, process
Bio, please include contact info on this document: email and phone number
Artist Statement
Place all items in a single folder labeled with your last name. Then zip (compress) it and upload that zipped file to: https://www.dropbox.com/request/x42al4NlivPHEwNysnSG
---
About Paula Riff
Paula Riff was a Los Angeles based artist known for creating one of a kind camera-less photographic works on paper that embrace bold colors, form and design. She combined the historical processes of cyanotype and gum bichromate allowing her a physical and intimate relationship with the materials that she used to push the boundaries of the medium while considering themes of abstraction and the natural world.
Her work was selected for the Critical Mass Top 50 Award in 2018 and 2019, and she was a 2018 finalist for the Julia Margaret Cameron Award for Women in the Alternative Process Category. Paula also received the Museum Purchase Award at the Medium Photo Festival in 2019. Her work has appeared in numerous museums, galleries, publications, and exhibitions throughout the U.S and internationally, and is also held in private collections.
About CPA
The Center for Photographic Art is the second oldest members' photography gallery space in the country. A short walk from Ocean Avenue in Carmel, California brings you to the venerable gallery originally occupied by the Friends of Photography, launched by iconic artists Ansel Adams, Cole Weston, and Wynn Bullock. Today, the CPA continues to serve as a valuable asset to its members, the community, and the greater world of the photographic arts.
Center for Photographic Art
At the Sunset Center, 9th and San Carlos
Carmel-by-the-Sea, CA
Apply for this Opportunity