This opportunity listing has expired and may no longer be relevant!
Art Calls

Collected Memories and Rooted Objects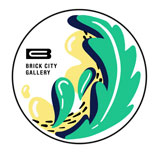 Opportunity Description
U.S. National Deadline: December 31, 2021 – The Missouri State University Galleries invites you to submit a portfolio for the upcoming juried exhibition, Collected Memories and Rooted Objects.
Collected Memories and Rooted Objects is a three-part exhibition across three galleries. In the Brick City Gallery East, Kerry Phillips will create a site-specific sculptural installation utilizing locally sourced objects. In the Boonville Gallery, Leticia Bajuyo will be exhibiting cast iron sculptures surrounded by drawings on wood and on player piano rolls. The third part of Collected Memories and Rooted Objects will feature a collection of portfolios juried by Leticia Bajuyo and Kerry Phillips. This group juried show will be on exhibit in the Brick City Gallery West.
ELIGIBILITY
Collected Memories and Rooted Objects Juried Exhibition is open to all artists of every age and medium. Entries must be entirely the work of the entrant. Entries must not be copies or derivatives based in any way on other copyrighted or published paintings, photographs or other artistic work.
Accepted artwork is required to be available for exhibit between February 15 – April 15, 2022 and will on display February 28 – April 1, 2022.
JUROR
Leticia and Kerry will jury portfolios and accept up to four artists to exhibit between 3-8 works each. Work accepted will exhibit in the Brick City Gallery's west gallery (located in BRK 3) February 28-April 1, 2022.
APPLY ONLINE  – No Fee
Artists can submit one portfolio of work consisting of 3-8 works. All notifications will be sent out to submitting artists by January 20, 2022
SALES
Entries can be for sale but is not required to be for sale to participate.
---
About:
As part of the downtown campus IDEA Commons initiative, the Brick City Gallery and Boonville Gallery are committed to serving their communities through exploring what's next in visual and material culture. Both galleries seek to exhibit professional and student artwork to engage and enrich the academic and cultural experience.
Missouri State University
Brick City Gallery – University Galleries
901 S. National Ave.
Springfield, MO 65897
Apply for this Opportunity