This opportunity listing has expired and may no longer be relevant!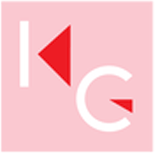 Opportunity Description
U.S. National Deadline: December 17, 2021 – An exhibition dedicated to the perspectives of those who are not readily represented in mainstream culture.
Kaiser Gallery's annual exhibition, Coveted, seeks to represent the perspectives of those that are not easily accessible in mainstream culture, while representations of the male gaze can be found in abundance. We invite women, non-binary people, and marginalized members of all racial and cultural backgrounds the opportunity to share their perspectives of the world. This year's theme explores the experiences of the 'other' within spirituality, religion, and the occult.​
The resurgence of the occult in modern-day times places women in positions of power within the coven structure and allows women to be healers and leaders. The occult rejects the universal 'he' and offers women and nonbinary people a feminist-friendly alternative in their search for spirituality. Women's experiences are also at the forefront, with many rituals revolving around menstruation and childbirth.
On display February 11 – April 3, 2022.
ELIGIBILITY
Open to U.S. artists. This exhibit is open to all mediums, including but not limited to, painting, sculptural works, photography, projection art, new media, and performances. Kaiser Gallery has no size restrictions on submissions, other than what can physically fit in our space and through our doors.
APPLY ONLINE – No Entry Fee
---
About:
​Kaiser Gallery seeks to make a positive community impact by bringing quality and accessible art-based experiences to the public. In this unique format, we combined our dedication to the visual arts with libations to create a unique atmosphere that can readily bring art to new audiences, while still serving our local artists in their artistic endeavors. We strive to be a venue for creative thought that seeks to engage. Our primary mission is engaging the public with new, thoughtful, and challenging artworks while supporting the positive growth of visual artists in the region. ​​
​Kaiser Gallery
2418 Professor Ave
Cleveland, OH 44113
‪(216) 282-3826‬
Apply for this Opportunity