This opportunity listing has expired and may no longer be relevant!
Art Calls

Decode Gallery: Human Nature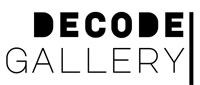 Opportunity Description
International Deadline: May 28, 2022 – Decode Gallery is excited to announce June's exhibition, Human Nature. Who are you, who are we, what does it mean to you to be human? Human Nature is described as what fundamental characteristics make us. The ways we do things, the way we; explore, create, conquer, and care for one another. Exactly what these characteristics may be, vary from human to human. We are excited to discover your Human Nature.
On display June 11th-July 2nd 2022.
ELIGIBILTY
The exhibition is open to all photographers world wide, both amateur and professional.
JUROR
Holly Hart is a conceptual fine art photographer. She grew up in Southern Oregon. In 2011 she graduated with a BA in Photography from the Art Institute of Seattle. Her work has been published internationally in magazines as well as exhibited in galleries nationwide. Her love of fine art photography led her to the creation of Decode Gallery, a gallery looking to give photographers the important opportunity to exhibit. Holly continues to work diligently on personal art projects.
ACCEPTANCE
At least 26 images will be selected by the juror for exhibition at Decode Gallery. The gallery handles all printing for accepted photographers for free, we print professionally on an Epson printer with Epson Ultra Premium Luster paper. We will only print one exhibition print, after the show the print will be archived in a flat file for 2 years. We feature museum quality 22"x 22" inch white frames. We have four standard precut white mats: (a) 11" x 11" (b) 10" x 15" (c) 11" x 15" (d) 12" x 15″. We will adjust the digitally submitted final hi-res images size (never crop) for best presentation in the mats.
ENTRY FEE
$35 per entry (an entry includes up to 5 photos).
APPLY ONLINE
Photographers will be notified by email of acceptance on May 29th.
SALES
If the photographer has selected to list the exhibition print for sale and someone inquires, the photographer will be notified immediately. All rights to the image file and print remain with the photographer. Decode Gallery takes a 40% commission on all sales, 60% goes to the photographer.
---
About:
Decode Gallery is an up and coming photography gallery in the blossoming art scene of Tucson, Arizona. The gallery is located in a historic neighborhood near the Museum of Contemporary Art Tucson. Tucson is home to the Center for Creative Photography, which contains an extensive archive of work from photographers including Ansel Adams, Edward Weston, and more.
Decode Gallery
320 S Convent
Tucson, AZ 85701
Apply for this Opportunity