RFP/Q's

New Spire Arts Mural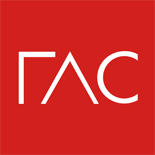 Opportunity Description
U.S. National Deadline: July 22, 2022 – Frederick Arts Council seeks proposals for a mural design to embellish the lobby of New Spire Sages, Frederick's state-of-the-art downtown black box performance venue.
ELIGIBILITY
All artists 18 or older are eligible to apply
BUDGET
$8,000
---
About:
The Frederick Arts Council is Frederick County's umbrella arts organization, a resource and advocate for all local artists, creatives, and culturally-minded community members. FAC gives grants to individuals and organizations, provides programming, and serves as a liaison for the arts with all levels of government.
11 West Patrick St., Suite 201
Frederick, MD 21701
t: 301-662-4190
Apply for this Opportunity