This opportunity listing has expired and may no longer be relevant!
Compete

Plantarium 2022: Trees, Leaves, Flowers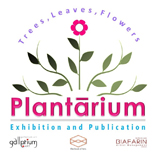 Opportunity Description
International Deadline: August 12, 2022 – Gallerium proudly presents Plantarium  2022 – Exhibition and Publication.
The subject of this dual art call is plants and our deep roots and relationship with trees, leaves, flowers, and grass on the planet earth.
The planet will cease to exist without plants, and we enormously rely on the plant world and use them in diverse ways, from food and medicine to clothing, building, and fuel.
These days, several doctors prescribe a barefoot walk in nature, looking at plants, smelling flowers, and touching trees' skin as one of the best methods for maintaining and enhancing physical and mental health.
Plantarium 2022 encourages artists to share their visual story of the plant world and create a unique botanical expression with their brilliant art of plants, herbs and vegetables, forests, trees, grass, flowers, and extensive usage.
The selected artworks will be published in The Book of Art: Plantarium series and in Plantarium 2022 international online group exhibition by Gallerium.
ELIGIBILITY
Open to artists worldwide. All real and imaginary interpretations of the subject in abstract or figurative style are welcome.
This dual opportunity is open to all artists; working in any art medium worldwide. Categories includes: Painting, drawing, illustration, landscape, land art, book art, printmaking, photography, digital art, fiber art, textile art, design, sculpture, crafts, metalsmithing, and mixed media.
AWARDS
■ International Group Exhibition
The selected artworks will be showcased in Plantarium – 2022 international smart group art exhibition, organized by Gallerium. Selected artworks will be exhibited online from August 25 to September 25, 2022.
■ Cash Prize
USD 1,000 for 3 artists with highest artwork ranks in the whole duration of the exhibition.
First Prize: USD 500
Second Prize: USD 300
Third Prize: USD 200
■ Publication
The selected artworks will be published in The Book of Arts: Plantarium 2022 publication.
The online version of the book will be available for free, while the high-quality print can be ordered online and via our website directly.
Published in glossy colorful A4 pages, The Book of Arts: Plantarium 2022 will be promoted and distributed internationally, and will be available to thousands of readers, including experts, galleries, curators, businesses, and art enthusiasts, via popular publication gateways.
■ Exhibition Catalogue
All selected artworks and artists will be published in a stylish colorful exhibition catalogue available in both online and print. Artists can order for the print catalogue via print-on-demand service from one of the partner platforms. The catalogue will be promoted and circulated internationally, becoming available to millions of viewers including art experts, galleries, curators, businesses and enthusiasts, via popular publication gateways.
■ Exhibition Poster
Each artist will receive a link to the digital sharable version of the exhibition poster via email.
■ Social Media Badges
A digital social media promotional badge for each artwork will be sent to each artist to share on social media.
■ Artwork Rating and Comments
All exhibition visitors can post their comments and ratings of each artwork online.
■ Exhibition Press Release
An exhibition press release sent out will be published in the art media to mark the event, attract more visitors, and increase the chances of artwork sales during the exhibition period.
■ Reports, Analytics and Insights
A report containing the number of views, comments, artworks popularity, the engagement rate of exhibition viewers with artworks, and sales statistics, will be sent to artists via email.
■ Artist Profile Page
Each artist receives a free online profile page on Biafarin platform.
■ Certificate
A digital certificate will be issued for all selected artists.
■ Biafarin Free Shipment
Selected Biafarin members with Platinum package will use a free shipment of their artwork(s) in case of sales.
■ see more
ENTRY FEE
Submitting to this artist call is free of charge, and a small selection fee applies to selected artists only. Artists can submit up to 5 artworks. Maximum 2 artworks will be selected from each artist.
APPLY ONLINE
Visit us online for more details and easy online Application.
---
About The Book of Arts
The Book of Arts is a series of contemporary art books published by "Discover the Artist" media holding and Art Publications Network. The mission is to publish prominent arts from artists with various cultures and nationalities via several editions each year. Each edition focuses on a specific subject to make a visual story of modern and contemporary art in the art world.
The publications are available to hundreds of thousands of art experts, collectors, and enthusiasts in digital and print format and reach people in over 120 countries.
The online version of the book will be published and circulated globally, while the high-quality print version can be ordered online and via our platform directly.
About Gallerium
Gallerium art exhibitions are intended to create equal showcasing opportunities for prominent visual artists worldwide.
Art improves people's lives, and showcasing art is our way of playing our part toward a better world. In this way, Gallerium utilizes Biafarin exhibition platform to boost the benefits of the exhibitions.
About Biafarin
Biafarin is a Canadian registered artist management company, supporting artists from 100+ countries to promote and sell their art effectively. Exhibizone uses Biafarin technology platform to deliver the smart online group exhibitions to visual artists worldwide.
Apply for this Opportunity