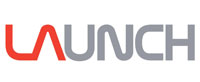 Opportunity Description
U.S. Regional Deadline: June 27, 2021 – LAUNCH LA, in partnership with The Korean Cultural Center, invites all Southern California visual artists to submit work for a juried exhibition and competition at The Korean Cultural Center, Los Angeles, August 6 to August 27, 2021.
ELIGIBILITY
Open to all Southern California artists (San Louis Obispo/Kern/San Bernardino to San Diego/Imperial counties
Artists must be age 18 and older.
All fine arts visual media will be considered.
Artwork shown in prior juried exhibitions at LAUNCH LA is not eligible.
2D work must be no larger than 48″ x 48″. 2D work must be wired.(no sawtooth hangers). Alternative display methods may be used only with the approval of
LAUNCH LA, and the artist must supply any special hardware.
3D work must be no larger than 60″H x 36″ x36″ and weigh less than 50 lbs.
We reserve the right to refuse works not accurately represented by the digital images submitted.
JURORS
Sunook Park is a professor in the CSULB School of Art and Brand Coach at SUNOOKPARK Branding. He is the independent curator and founder of ANDLAB: a motivational retreat center, alternative exhibition space, and education lab of art and design thinking.
Terrell Tilford is an accomplished actor as well as long time collector and curator of contemporary and modern art. He founded Band of Vices in the West Adams area of LA in 2015. The gallery serves as a platform for emerging, mid-career & established Contemporary artists.
AWARDS
2 Gallery Exhibition Awards – Two artists will be awarded exhibitions at Launch LA's main Los Angeles gallery in 2021/22.
ENTRY FEE
Each artist may submit up to 3 images for a non-refundable fee of $20. Detail shots count toward image total. Up to 5 additional images can be submitted for $5 each.
DATES
All times are Pacific Standard Time
Entry Deadline Sunday, June 27, 2021. Entries must be completed by 11:59 PM
Accepted artists will be notified by 5 PM Saturday, July 17, 2021. Artists will be notified at their submission email address.
Deadline to receive shipped work: Wednesday, July 28, 2021.
Details in acceptance email.
Hand-deliver work: Friday, July 30 and Saturday July 31. Details in acceptance email.
Opening reception Friday, August 6, 2021 Details TBA
Closing date Friday, August 27, 2021
Pick up work Saturday Aug 28, and Monday, August 30, 2021
Details in acceptance email.
---
About:
LAUNCH LA believes exposure to the arts enhances quality of life and strengthens community through the shared appreciation of creative expression in all its forms and hybrids. LAUNCH LA is passionate about providing artists with quality opportunities to present themselves and their creations that reflect our times to a curious and enthusiastic audience at important happenings throughout Los Angeles.
LAUNCH LA
5858 Wilshire Blvd, Ste. 205
Los Angeles, CA 90036
About:
The Korean Cultural Center is the axis of Korean heritage in Los Angeles. The Korean Cultural Center welcomes the general public to experience the rich traditions and history of Korea through specialized programs, sponsored events, and multiple learning resources.
Korean Cultural Center
5505 Wilshire Blvd.
Los Angeles, CA 90036
Apply for this Opportunity