This opportunity listing has expired and may no longer be relevant!
Compete

Reminiscence Art & Design Competition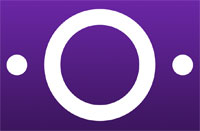 Opportunity Description
International Deadline: March 31, 2023 – LAVO sponsors the Reminiscence Art and Design Competition – an international award for visual artists and designers that provides an opportunity for all to win a share of the cash prize pool of $50,000 USD and gain international exposure for their work.
ELIGIBLITY
The prize is open to the following artistic disciplines: 2D visual art, sculpture and installations, glass art, photographic art, digital art, lighting art. See Discipline Descriptions below for more information
BRIEF
Create an artwork that addresses the topicality of Reuse, Repurpose, Recycle. Your creation should include at least one of the following:
Incorporate or explore issues around the use of recycled or recovered material (e.g., Aluminium, Silica) or the repurposing or reuse of retired products or parts.
Incorporate a lighting element or some form of interplay with lighting.
For creations that require fabrication such as sculptures, installation or lighting art, a proposal on A. The itemised method of fabrication and B. The itemised estimated production cost is mandatory.
PRIZE
A total of up to 11 artists works will be selected for the exhibition with the first prize chosen as the main piece used for media and publicity.
The 1st Prize winner will receive $20,000 USD.
Up to 10 Runners-up will receive $3,000 USD each.
JUDGING CRITERIA
Submissions shall be assessed in no particular order, on the following responses to:
Innovative interpretation of the competition brief
Visual or emotional impact and distinctiveness
Incorporation of brief requirements
Overall composition
SEE Discipline Descriptions and Application Instructions
Winners and runners up will be announced on June 30, 2023.
---
About:
LAVO is dedicated to powering a cleaner and greener future by providing scalable, flexible long duration hydrogen storage and integrated Artificial Intelligence (AI)-enabled digital solutions for customers worldwide.
LAVO Australia
Level 9 / 120 Sussex St, Sydney, Australia
Apply for this Opportunity