This opportunity listing has expired and may no longer be relevant!
Fellows

NXTHVN Studio & Curatorial Fellowships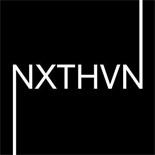 Opportunity Description
International Deadline: February 27, 2023 – NXTHVN is pleased to announce the opening of its annual open call for studio and curatorial fellows. Founded by Titus Kaphar and Jason Price in 2019, NXTHVN was designed with a core aim to build an alternative model of arts mentorship and career acceleration through a specially designed curriculum.
Each year NXTHVN welcomes up to seven artists and two curators to participate in its paid ten-month intensive Fellowship Program. The application is open until February 27, 2023.
Each fellow will receive studio or office space, a stipend, and subsidized housing. Selected from an international pool of applicants, fellows relocate to New Haven to participate in NXTHVN's mentorship-driven curriculum which includes professional development sessions led by visiting artists, curators, scholars, and practitioners. Selected fellows are also matched with a high school Apprentice, for focused one-on-one mutual learning, which gives the next local generation a chance to grow and excel in creative fields. The fellowship year culminates with an annual group show at a prominent gallery space.
The 2023-24 fellowship runs from August 2023–May 2024.
ELIGIBILITY & NON-DISCRIMINATION
Applicants must be 21 years old by the start of the fellowship and cannot be enrolled in an academic program or other residency during the fellowship year.
Applicants are not required to hold an art degree or to have received any formal training.
Fellows are required to reside in New Haven for the duration of their fellowship. Applicants may be based in the US or internationally. PLEASE NOTE: at this time NXTHVN does not cover travel or relocation costs.
NXTHVN encourages and welcomes applicants of all backgrounds to apply for the Fellowships. We do not discriminate based on age, race, sex, sexual orientation, disability, religion, marital status, or nation of origin in our admission policies.
APPLY ONLINE – No Fee
In 2023, NXTHVN will welcome its fifth cohort of fellows from August 2023–May 2024. The fellowship application is available online.
SELECTION PROCEDURE
A panel of NXTHVN staff and alumni will make admissions selections based primarily on the quality of the image and writing samples – as well as the applicant's ability to clearly express their desire to join our program at this point in their career (statement/video of intent). Interviews typically take place in the spring, and the final cohort is announced shortly thereafter.
Selected applicants will be notified in April 2023.
---
About:
NXTHVN is a new national arts model that empowers artists and curators through education and access to a vibrant ecosystem. Supported by intergenerational mentorship, cross-sector collaboration, and local engagement, NXTHVN accelerates the careers of the next generation and fosters retention of professional art talent while helping catalyze New Haven into a world-class, sustainable arts community.
In addition to NXTHVN's state-of-the-art co-working space, black box theater, art gallery, and cafe, all opening over the course of 2020, NXTHVN's facilities include 14 artist studios, business incubation offices, artist-in-residency tower, and reception spaces.
NXTHVN
169 Henry Street
New Haven, Connecticut 06511
Apply for this Opportunity