Fellows

Eliza Moore Fellowship for Artistic Excellence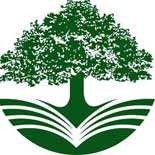 Opportunity Description
International Deadline: May 26, 2022 – The Eliza Moore Fellowship for Artistic Excellence is awarded annually to one outstanding, early-career artist who is developing new works that address plants, gardens, or landscapes in the broad sense. This is our most prestigious artist award and is open to visual artists, literary artists, dancers, and musicians.
The award includes a $10,000 individual grant and requires a 2 – 8 week stay at the OSGF estate. This fellowship is granted to exceptional artists who show remarkable promise to contribute to a deeper understanding of the natural world, and humankind's place in it.
In 2023, the individual selected for this award will be asked to spend 2 – 8 weeks at Oak Spring where they will be able to meet with staff, explore our 700-acre landscape and our efforts in sustainable land management, and visit our rare book library that holds over 19,000 objects, including many examples of botanical art. The Fellow will have ample time and space to work independently on their own projects during their stay. The only requirement during their time at Oak Spring will be to give one 20 – 30 minute presentation with time for questions, to Oak Spring staff and any other fellows, residents, or program participants who might be on site.
ELIGIBILITY
Eligible applicants must be early-career artists not enrolled in an undergraduate degree program in 2023. We will consider individuals with a proven track-record of professionalism, but who are yet under-recognized, as early-career. Eligible early-career applicants will have some recognition in the form of exhibitions, commissions, performances, grant awards, residencies, fellowships and/or publications.
Individuals who have participated in an extensive number of solo exhibitions, or who have published a significant number of books will be considered established or late career, and are not eligible for the Eliza Moore Fellowship. We encourage these individuals to apply to the Interdisciplinary Residency.
The successful Fellow must be self-directed and able to work independently while on site. Applicants are expected to show dedication to their artistic practice, clear connection to the natural world in their work, exceptional promise, and good communication skills.
DATES
The dates of the Fellow's residency will be scheduled in consultation with OSGF staff and should fall between Monday, June 12, 2023 – Saturday, November 18, 2023.
SELECTION
A jury of established artists and arts administrators will review the applicants and select the 2023 Oak Spring Garden Foundation Eliza Moore Fellow.
APPLY ONLINE – No Application Fee
---
About:
OSGF is an operating foundation dedicated to sharing the gifts and ideas of Rachel "Bunny" Mellon. Its mission is to support and inspire fresh thinking and bold action on the history and future of plants, including the art and culture of plants, gardens and landscapes.
Oak Spring Garden Foundation
1776 Loughborough Lane
Upperville, VA 20184
Apply for this Opportunity