RFP/Q's

ArtAround Roswell Sculpture Tour 2022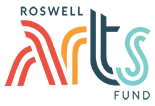 Opportunity Description
International Deadline: January 17, 2022 – Roswell Arts Fund and the City of Roswell, Georgia invites artists to submit proposals of existing and new outdoor art works for consideration for ArtAround Roswell 2022, a Sculpture Tour; a temporary, monumental sculptural art installation to be installed at various outdoor sites in the City of Roswell, Georgia.
ArtAround Roswell 2022 showcases diverse and varied sculptural works, bringing joy, and improving quality of life to Roswell's public spaces. This year, the theme for consideration for exhibition is about TRADITION.
ELIGIBILITY
This call is open to all artists and artist teams. Applicants must be 18 or older. Artwork must be an original, one-of-a-kind artwork. Roswell Arts Fund seeks to have a diverse and inclusive selection pool that represents the diversity and vibrancy of the Roswell communities.
STIPEND
Artists will receive a $3,000 stipend for the loan of their work.
DATES
January 17, 2022 Submissions close; applications due
February 04, 2022 Artist notification and confirmation of interest and participation.
March – April 2022 Artists and installers connect to discuss installation specifics, set a date and time for installation during April-May 2022. Deinstall Previous years' works and repair/renew bases
First two weeks May 2022 Final Installation by Mid May
May 2022 Tour Opening & Ribbon Cutting
End of February 2023 – Art works deinstalled and returned to artists and/or buyers. Artist present at deinstallation.
Questions about the project may be directed to: Elan Buchen – elan@roswellartsfund.org
---
About:
ArtAround Roswell is a collaboration between the Roswell Arts Fund and the City of Roswell. The sculptures are hosted by the City of Roswell, Department of Recreation and Parks and Private business owners.
We are an independent 501(c)(3) nonprofit organization and the designated arts agency for the City of Roswell founded to strengthen the scope, quality, and diversity of the arts in the city.
Roswell Arts Fund
PO Box 768136
Roswell GA 30076
Apply for this Opportunity