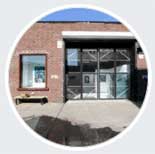 Opportunity Description
International Deadline: June 21, 2021 – Black and White explores the movement between freedom and restraint arising from the absence of color, seeking both traditional approaches and opening up a space for new techniques and subjects. The Site:Brooklyn exhibition is open to painting, drawing, printmaking, mixed media, photography, sculpture and video.
Online display July 27 – August 24, 2021.
JUROR
Shana Nys Dambrot is an art critic, curator, and author based in Downtown LA. She is the Arts Editor for the L.A. Weekly, and a contributor to Flaunt, Art & Cake, and Artillery. She writes book and catalog essays, curates and juries exhibitions, is a dedicated Instagram photographer and is the author of the experimental novella Zen Psychosis (2020, Griffith Moon). She speaks at galleries, schools, and cultural institutions nationally, and is a Co-Chair of ArtTable's SoCal Chapter… see more
ELIGIBILITY
This exhibition is open to all artists 18 years of age or older. Open to painting, drawing, printmaking, mixed media, photography, sculpture and video. Only original works may be submitted.
ENTRY FEE
The fee is $25.00 for up to three (3) images, $10 for each additional image.
APPLY ONLINE
Once accepted, artists will be required to upload high-res photo files of their work.
SALES/COMMISSIONS
All artwork must be priced for sale. Artwork cannot be withdrawn before the end of the exhibit. Site:Brooklyn will retain a 50% commission on all exhibition sales. The price represented on the artist entry form will be the sale price.
DATES
Final Submission Deadline: June 21, 2021 11:59 PM MT
Notification Letter: June 30, 2021
Online Exhibition: July 27 – August 24, 2021
Contact/Questions:
Please direct all questions to sitebrooklyn@sitebrooklyn.com
---
About:
Site:Brooklyn Gallery is dedicated to exhibiting the current practice of contemporary artists. We are taking Site:Brooklyn online and on the road, with a new series of interactive exhibitions. Our goal remains the same, to connect artists with an expert and diverse set of jurors through the open call format. Our new program focuses on online open call exhibitions, selected by a cast of new jurors, solo artist features, and spotlights. As safety and regulations permit, we aim to host a number of exhibitions around the country.
Site:Brooklyn
165 7th Street
Brooklyn, New York 11215
t: 718.625.3646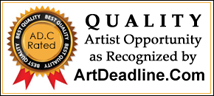 ---
Apply for this Opportunity