This opportunity listing has expired and may no longer be relevant!
Internet

Landscape: Constructed and Wild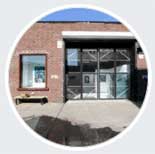 Opportunity Description
International Deadline: December 5, 2022 – Site:Brooklyn's new show, Landscape: Constructed and Wild is looking for artworks focused on the environment in which we live.
Landscape makes the strange familiar and the familiar strange. It asks the viewer to think about the fundamental question: what is the world we inhabit like? Often, artist's answers have drawn attention to not only the space of the earth, but the passage of time, the rhythm of the seasons, nature's death and birth, the environments both made and lost by humanity's interventions, both great and small.
Online display January 10, 2023 –February 10, 2023.
JUROR
Alexxa Gotthardt is an art + culture writer and editor. She is currently the Assistant Managing Editor at SFMOMA. From 2015 to 2018, she was a Staff Writer and Editor at ARTSY, where she wrote over 300 articles and helped conceive and execute multimedia branded campaigns. Her career started at Deitch Projects… see more
ELIGIBILITY
This is a juried exhibition for artists working in all media. This exhibition is open to all artists 18 years of age or older.
ENTRY FEE
Only original works may be submitted. The fee is $26.00 for up to three (3) images from a series, $10 for each additional image.
APPLY ONLINE
Once accepted, artists will be required to upload high-res photo files of their work.
SALES/COMMISSIONS
All artwork must be priced for sale. Artwork cannot be withdrawn before the end of the exhibit. Artist will retain a 60% commission on all exhibition sales. The price represented on the artist entry form will be the sale price.
DATES
Final Submission Deadline: December 5, 2022 11:59 PM MT
Notification Letter: December 14, 2022
Online Exhibition: January 10, 2023 –February 10, 2023
Contact/Questions:
Please direct all questions to sitebrooklyn@sitebrooklyn.com
---
About:
Site:Brooklyn Gallery is dedicated to exhibiting the current practice of contemporary artists. We are taking Site:Brooklyn online and on the road, with a new series of interactive exhibitions. Our goal remains the same, to connect artists with an expert and diverse set of jurors through the open call format. Our new program focuses on online open call exhibitions, selected by a cast of new jurors, solo artist features, and spotlights. As safety and regulations permit, we aim to host a number of exhibitions around the country.
Site:Brooklyn
165 7th Street
Brooklyn, New York 11215
t: 718.625.3646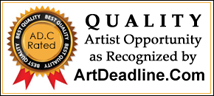 Apply for this Opportunity