Compete

Painting 2011-2021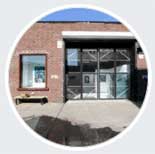 Opportunity Description
International Deadline: August 15, 2021 – Without the dominance of either figuration or abstraction, painting's last two decades have become less bound to a rigid "movement" and more open to various and often combined approaches. The aim of this Site:Brooklyn online show is to present this new breadth and depth of contemporary painting. We are looking for works across all styles, genres and methods.
Online display September 15 – October 13, 2021.
JUROR
Peter Frank is Associate editor for Fabrik Magazine and former Senior Curator at the Riverside (CA) Art Museum, He has served as Editor of THEmagazine Los Angeles and Visions Art Quarterly and as critic for the Huffington Post, Angeleno magazine, the L.A. Weekly, The Village Voice and The SoHo Weekly News. Frank has also published many artists' mon-ographs, including Roller: The Paintings of Donald Roller Wilson in 1988 and Robert De Niro, Sr. in 2004. Frank has also organized numerous theme and survey shows, for Laguna Art Museum, the Riverside Art Museum, the Museo Reina Sofia in Madrid, Otis/Parsons Art Institute in Los Angeles, Atlanta College of Art, and the Solomon R. Guggenheim Museum, among others. Frank has taught at Pratt Institute, Columbia University's School of the Arts, the Tyler School of Art, the University of California Irvine, Claremont Grad-uate School, California State University Fullerton, the University of California Santa Barbara… see more
ELIGIBILITY
This is a juried exhibition for artists working in all media. This exhibition is open to all artists 18 years of age or older. Only original works may be submitted.
ENTRY FEE
The fee is $25.00 for up to three (3) images, $10 for each additional image.
APPLY ONLINE
Once accepted, artists will be required to upload high-res photo files of their work.
SALES/COMMISSIONS
All artwork must be priced for sale. Artwork cannot be withdrawn before the end of the exhibit. Artist will retain a 60% commission on all exhibition sales. The price represented on the artist entry form will be the sale price.
DATES
Final Submission Deadline: August 15, 2021 11:59 PM MT
Notification Letter: August 23, 2021
Online Exhibition: September 15–October 13, 2021
Contact/Questions:
Please direct all questions to sitebrooklyn@sitebrooklyn.com
---
About:
Site:Brooklyn Gallery is dedicated to exhibiting the current practice of contemporary artists. We are taking Site:Brooklyn online and on the road, with a new series of interactive exhibitions. Our goal remains the same, to connect artists with an expert and diverse set of jurors through the open call format. Our new program focuses on online open call exhibitions, selected by a cast of new jurors, solo artist features, and spotlights. As safety and regulations permit, we aim to host a number of exhibitions around the country.
Site:Brooklyn
165 7th Street
Brooklyn, New York 11215
t: 718.625.3646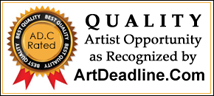 Apply for this Opportunity