This opportunity listing has expired and may no longer be relevant!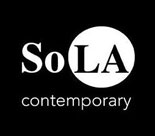 Opportunity Description
U.S. National Deadline: July 20, 2021 – FRESH encourages artists, from LA and beyond, to consider how their work can make an impact in their communities by reflecting on current ideas and trends through contemporary art.
On view: August 28 – October 9, 2021.
THEME
Fresh: not previously known or used; new or different. recent, latest, up-to-date, modern, modernistic, ultramodern, newfangled, original, novel, innovative, unusual, unconventional, unorthodox, radical, revolutionary, informal, offbeat.
"Art is at its best when it reflects the shared experiences and concerns that shape our understanding of the historical moment we are living in," says Anuradha Vikram, independent curator and juror for FRESH 2021. "In a time when our communities are being threatened by racially-motivated violence, we need to foreground voices that speak across differences." Vikram is inspired by artists who explore future possibilities in their visual art and seek to reach others with a call to collective action.
ELIGIBILITY
Open to all artists and all media. Works must not have been shown previously at SoLA Contemporary. Works must have been produced within the past two years.
JUROR
Anuradha Vikram is a Los Angeles-based writer, curator, and educator. Vikram is co-curator (with UCLA Art Sci Center director Victoria Vesna) of the upcoming Pacific Standard Time: Art x Science x LA exhibition Atmosphere of Sound: Sonic Art in Times of Climate Disruption (opening 2024), and guest curator for The Craft Contemporary (fka CAFAM) of the upcoming solo retrospective Jaishri Abichandani: Flower-Headed Children (opening 2022). Her book, "Decolonizing Culture," is a collection of seventeen essays that address questions of race and gender parity in contemporary art spaces (Art Practical/Sming Sming Books, 2017). Vikram is faculty in the UCLA Department of Art and at USC Roski School of Art and Design… see more
AWARDS
Artists who are selected for Fresh 2021 will have a chance to win a future Solo exhibition.
ENTRY FEE
$30 for 3 entries. $5 each additional entry. No limit.
---
About:
SoLA Contemporary is a nonprofit, artist-run organization supporting advanced explorations in contemporary art. We lead efforts to expand art knowledge to our local community with an Art Education Outreach program designed to foster creative thinking through several programming initiatives for all ages, skill levels, backgrounds, and mediums. SoLA's alternative space hosts carefully curated contemporary art exhibits located in the diversity-rich Crenshaw district of South LA.
SoLA is also devoted to community building on a global level, offering bi-annual, month-long residencies and exhibitions for international artists. We welcome curators and artists who are tapping into issues of our time to produce and present art that expands on current perspectives of diverse culture. We connect local, national and international artists by providing an innovative and open space for the community to discover creative freedom within the structure of contemporary art.
SoLA Contemporary
3718 W. Slauson Avenue
Los Angeles, CA 90043
323-903-5737
Apply for this Opportunity