This opportunity listing has expired and may no longer be relevant!
Internet

The Blu-Sky Artist Award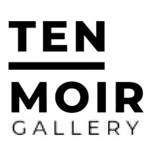 Opportunity Description
International Deadline: July 31, 2023 – The Blu-Sky Artist Award (BSAA) is an international semi-annual prize put forward by Ten Moir Gallery. Through this award, the gallery aims to recognize and encourage upcoming talented artists from across the world and provide them with a platform to showcase their work.
We embrace visual art in its broadest and most inclusive sense, and are thereby able to award recognition to creators producing art of any type and working with any media. Our artist awards go beyond merely recognizing talent and serve to connect creative thinkers across the world.
ELIGIBILITY
Artists and artwork:
Must be 18 years of age and older at the time of submission
Theme: Open
Open to amateur and professional artists
All locations accepted
Must be original work of submitting artist
AWARDS
1) Best in Show Winner Receive:
An unrestricted $500 monetary prize
Online feature on the Ten Moir Gallery website
Newsletter Feature
Social media announcement of prize
Inclusion in an exhibition of the BSAA winner and finalists
Winner's Certificate
10) Finalist Receive:
Online feature on the Ten Moir Gallery Website
Newsletter promotion
Social media announcement
Inclusion in an exhibition of BSAA winner and finalists
Finalist Certificate
ENTRY FEE
Lower entry fees offered from the opening of the competition until May 31st, 2023
Early Bird Discount: $32 USD for 10 works
Regular Fee: $40 USD for 10 works
DATES
Submissions Close | Monday July 31st 2023
Announcement of Finalists | Thursday, August 10th 2023
Announcement of Winner | Tuesday, August 15th 2023
---
About:
The Ten Moir Gallery is devoted to exhibiting the work of talented artists of all levels (emerging to established) from all over the world. Ten Moir Gallery encourages and supports artists who work in diverse styles and mediums.
Through monthly competitions you'll find that right place to display your work and make real connections. As the premier destination for art in our digital age, we provide opportunities that'll help you develop your portfolio, grow, and uncover exactly what it takes to take your art to the next level.
Apply for this Opportunity