This opportunity listing has expired and may no longer be relevant!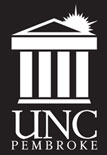 Opportunity Description
International Deadline: January 6, 2022 – The A.D. Gallery at UNC Pembroke welcomes all interpretations of the theme, "Our Neighborhood", in a variety of media, subjects, and approaches. Artists are invited to submit two-dimensional or three-dimensional works, installations or digital media (including video-based media). Originality of ideas and observations, as well as, composition, technique, style, expression, and craft will be considered in the selection process.
ELIGIBILITY
Open to all national and international artists. Works must be completed within the last three years and not have been previously exhibited at the A.D. Gallery. Artwork should be original, no mass produced prints or reproductions. Submitting artists must be at least 18 years of age.
JUROR
Hartmut Austen was born in Germany and studied painting and drawing at Hochschule der Künste (University of the Arts) in Berlin. His first arrival in the United States was marked by a 1998 group exhibition titled VOID at Unfinished gallery in Williamsburg, New York. He has since exhibited widely in the United States and Germany, including at Atlanta Contemporary, Good Weather (North Little Rock), Waiting Room (Minneapolis), and Butchers Daughter Gallery (Detroit).  In 2009, Austen was awarded a Kresge Arts in Detroit Fellowship and was the Grant Wood Fellow for Painting and Drawing at the University of Iowa in 2012/13. He is currently an Assistant Professor in Painting at Boston College.
AWARDS
$400 first prize, $200 second prize, and $100 third prize.
DOWNLOAD PROSPECTUS  – No Fee
Artists whose work is selected for the exhibition will be notified by January 18.
SALES
Sale of work is not permitted as this is a non-profit gallery supported through a state funded university.
DATES
Entry Deadline – Friday, January 7
Notification by e-mail – Monday, January 18
Delivery of Accepted Work – January 21-February 2
Dates of Exhibition – February 7 through March18
Pick up / Return Shipment – March 22-26
---
About:
The A.D. Gallery is sponsored by the Art Department of the University of North Carolina at Pembroke. Serving the university and local community, the gallery provides a venue for student and faculty work, as well as that of local, regional, national and international artists. The gallery helps fulfill the department's goal of providing outstanding educational opportunities for its students by bringing quality visual arts to the university and the community at large.
The A.D. Gallery
Locklear Hall
Pembroke, NC 28372
Phone: 910.521.6405
Apply for this Opportunity