Portfolio

Brattleboro Museum Portfolio Review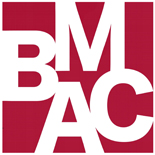 Opportunity Description
U.S. National Deadline: Ongoing – Artists are welcome to submit work for review by the BMAC curatorial staff. This is not a call for exhibition proposals; it is just a way to have your work reviewed by the museum.
To submit your work, please use this form. Unsolicited work submitted in any other fashion will not be reviewed. Work submitted by March 31 will be reviewed in April. Work submitted by October 31 will be reviewed in November.
If any members of the BMAC curatorial staff have questions about your work, wish to provide feedback, or would like to schedule a studio visit, they will get in touch with you via email.
APPLY ONLINE – No Fee
Artists may only submit once per year. You may submit a TOTAL of 6 works, and 3 videos per application. If your portfolio is mainly comprised of video work, please indicate that in your statement and provide a link where we can see more work. An artist statement is not required, but is often helpful to provide context for your work. We encourage you to include one!
---
About:
Brattleboro Museum & Art Center is a non-collecting contemporary art museum focused on the art of our time. An anchor of southern Vermont's vibrant cultural life, BMAC brings notable art and artists to Brattleboro and provides a platform for its region's many artistic riches. BMAC presents 15-20 exhibitions annually, complemented by 60-70 public programs and extensive educational offerings developed in partnership with area schools and service organizations.
Brattleboro Museum & Art Center
10 Vernon Street
Brattleboro, VT 05301
802-257-0124
Apply for this Opportunity