Residency

BMAC Climate Change Artist Residency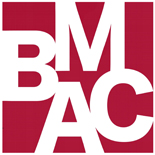 Opportunity Description
U.S. National Deadline: September 15, 2022 – In response to the ongoing climate crisis, BMAC has created an artist residency program to support artists seeking time and resources to engage with the profound questions and challenges presented by climate change.
We believe that artists have a unique and vital role to play in responding to the climate crisis. Through their work, artists can foster personal and emotional connection to the issue, encourage empathy and collaboration, imagine new futures, and in so doing help effect positive change.
The 2023 residency will take place from January 1 to December 31, 2023.
About the Residency
BMAC awards one Climate Change Artist Residency per year to an individual or group. The residency comes with a $6,000 stipend. The nature of the residency is flexible and will be designed based on the artist-in-residence's needs and the resources BMAC is able to provide. Our aim is to meet the recipient(s) where they are and to provide meaningful support for their work in whatever ways we can. That may or may not include providing accommodations in Vermont or elsewhere, developing exhibitions or other public-facing activities, or fostering connections with other artists, curators, scientists, educators, and activists tackling climate change.
APPLY ONLINE – No Fee
Winner(s) will be announced on November 1, 2022.
---
About:
Celebrating its 50th anniversary in 2022, the Brattleboro Museum & Art Center is a non-collecting contemporary art museum focused on the art of our time. An anchor of southern Vermont's vibrant cultural life, BMAC brings notable art and artists to Brattleboro and provides a platform for its region's many artistic riches. BMAC presents 15-20 exhibitions annually, complemented by 60-70 public programs and extensive educational offerings developed in partnership with area schools and service organizations.
Brattleboro Museum & Art Center
10 Vernon Street
Brattleboro, VT 05301
802-257-0124
Apply for this Opportunity