This opportunity listing has expired and may no longer be relevant!
Grants

Alex J. Ettl Grant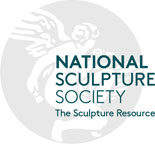 Opportunity Description
U.S. National Deadline: October 9, 2023 – The Alex J. Ettl Grant is a prize of $5,000 sponsored by the National Sculpture Society.
It is awarded annually to a figurative or realist sculptor who has demonstrated a commitment to sculpting and outstanding ability in his/her/their body of work. The Ettl Grant is for a mature body of work; sculpture created in workshop or instructional settings should not be submitted.
ELIGIBILITY
All applicants must be citizens of or residents in the United States with a social security number.
APPLY ONLINE
Sculptors are asked to submit the following when applicable:
Images of 11 to 15 works of sculpture. Images must be in JPG (.jpg) format.
A brief resume.
---
About:
National Sculpture Society (NSS) promotes excellence in sculpture that is inspired by the natural world. Programs include Sculpture Review magazine, the SculptureNews e-bulletin, scholarships, grants, exhibitions and competitions. Our Sculpture Celebration Conference features programs such as panel discussions, demonstrations, information sessions, studio tours, and awards presentations. These educational programs are just a few of the ways NSS serves as a link between the public, sculptors, educators, and collectors.
National Sculpture Society
6 E 39th St Ste 903
New York, NY 10016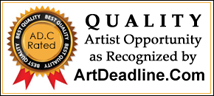 Apply for this Opportunity