This opportunity listing has expired and may no longer be relevant!
Internet

Spring 2021 Fine Art Online Auction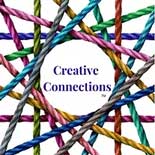 Opportunity Description
International Deadline: March 28, 2021 – Creative Connections Fine Art is excited to announce the Call for Art for the Spring 2021 Fine Art Online Auction, benefitting Desert Foothills Land Trust for the conservation of the Sonoran Desert. The auction will run from April 29 through May 10, 2021.
ELIGIBILITY
The auction is open to all fine art artists in the US and Canada. All artwork must be original, not created during a workshop or class and be for sale.
I am pleased to request three (3) pieces of artwork, with a minimum retail value of $150. No maximum value. Eligible art can be 2D or 3D and include all media, jewelry, fiber art, and sculpture and must be representative of the theme "Art For Land's Sake".
SALES
Artists will receive 65% of the final sale price less credit card processing fees (generally under 3%). The submission fee for participating artists is $15 for 1-3 artworks/gift certificates and is non-refundable.
APPLY ONLINE – $15 Entry
Visit us for complete details and easy online application.
DATES
Submission Deadline: 5:00 pm pacific March 28, 2021
Online Auction Dates: April 29, 2021 – May 10, 2021
Online Auction Start Time: 6:00 am on April 29, 2021 (Arizona time)
Online Auction End Time: 8:00 pm on May 10,2021 (Arizona time)
Artist Payments: Approximately May 24th, 2021
---
About:
Desert Foothills Land Trust, a 501(c)3 organization directly engaged in the protection of important land for the public benefit, including public use, as well as habitat and resource protection. Local land trusts are able to respond to the unique conservation needs of their community. Desert Foothills Land Trust protects and stewards land in an area north of Phoenix known as "The Desert Foothills," including the communities of Cave Creek, Carefree, North Scottsdale, North Phoenix, Anthem, Desert Hills and New River. The Desert Foothills region is characterized by lush Sonoran Desert habitat and contains two major water courses – Cave Creek and New River – with extensive desert riparian habitat. Their conservation interest also extends to the nearby Tonto National Forest.
About:
Creative Connections was established by Fine Art Artist, Nancy Breiman of Scottsdale, Arizona.
​For the artist, Creative Connections fosters community among the artists and an opportunity for greater exposure and visibility.
For the collector, you will find an online fine art gallery curated from artists across the US and Canada. Additionally, Creative Connections hosts a Fine Art Online Auction twice a year. This is a great opportunity to find new artists and buy fine art at an affordable price without leaving your home.
---
Apply for this Opportunity