This opportunity listing has expired and may no longer be relevant!
Compete

Embracing Our Differences 2023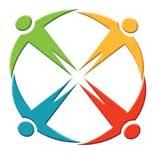 Opportunity Description
International Deadline: October 9, 2022 – Artists possess a powerful tool to evoke social change. Without uttering a single word, they can enlighten, educate and effect change around the world.
Embracing Our Differences© invites you to participate in creating a society where diversity is embraced and individuality is celebrated. Become a part of this change by submitting your original art to Embracing Our Differences© and its annual international outdoor juried art exhibit featuring 50 billboard-size images measuring 16 feet (5m) wide by 12.5 feet (4m) high. Each work of art is created by local, national and international artists reflecting their interpretation of our theme "enriching lives through diversity and inclusion.
VENUES
The exhibit will be on display January through May in three locations through Sarasota and Manatee Counties in Florida. Since 2004 the exhibit has hosted over 3,700,000 visitors plus another 477,000 students for a very unique opportunity to experience the importance of diversity and inclusion in our lives.
ELIGIBILITY
Artists, professionals, amateurs and students. National and international submissions are welcome. Your submission must be an original concept and execution and is not a copy or reproduction of the work of another. Artists are asked to submit their interpretation of the theme "enriching lives through diversity and inclusion."
SELECTIONS
Final selections will be chosen based on artistic excellence and originality in the reflection of our theme "enriching lives through diversity and inclusion." This may include, by way of suggestion only, any one or more of the following: appearance; racial differences; physical or mental impairment; language, religious or cultural differences; environmental stewardship; social economic status; sexual orientation or identity; positive attitude; inclusiveness; self-acceptance; taunting, bullying and confrontation; human rights and equality; understanding and kindness; empowerment or any other topic which you believe furthers our theme of "enriching lives through diversity." Do not feel limited by these suggestions. We strongly encourage new and fresh interpretations of our theme.
CASH AWARDS
$6,000 (US) will be presented in the form of three separate awards —
$2,000 each for "Best-in-Show Adult;" "Best-in-Show Student;" and the "People's Choice" award.
ENTRY FEE
There is no submission fee nor limit on the number of entries.
APPLY ONLINE OR BY MAIL
View complete submission requirements here.
---
About:
Since 2004, Embracing Our Differences has used the power of art and prose to promote diversity. One way we accomplish this is through our annual international art exhibition in Sarasota's Bayfront Park. The juried exhibit consists of 50 billboard-sized works of art, each accompanied by an inspirational quote.
Apply for this Opportunity