Compete

37th Annual Materials Hard + Soft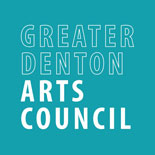 Opportunity Description
International Deadline: October 2, 2023 – The Greater Denton Arts Council proudly presents the 37th annual Materials: Hard + Soft International Contemporary Craft Competition and Exhibition.
Recognized as one of the premier craft exhibitions in the country, Materials: Hard + Soft began in 1987 and was originally initiated by area artist Georgia Leach Gough. The exhibition celebrates the evolving field of contemporary craft and the remarkable creativity and innovation of artists who push the boundaries of their chosen media.
The 37th anniversary will be on display in the Meadows Gallery in Spring 2024. Since 2017, the exhibition has expanded to include works by international artists.
ELIGIBLE MEDIA
Works produced in any of the craft media: clay, fiber, glass, metal, paper, wood, or any combination of craft media, are acceptable. Entries must be the complete work of the submitting artist. Local, national, and international artists are encouraged to apply. Kits or commercially designed works will not be accepted. All work must have been completed within the past three years (2021-2023) and not previously exhibited at the Patterson-Appleton Arts Center.
AWARDS
The Greater Denton Arts Council will provide Jurors Awards in the amounts of $1,000 for best in show and $300 for best in media. 7 pieces will be selected for best in media and there will be 1 best in the show.
ENTRY FEES
Each artist is limited to three (3) entries. There is a $30 (USD) non-refundable fee for GDAC artist members and $35 (USD) non-refundable fee for non-members.
APPLY ONLINE
Download complete Prospectus
SALES
A 30% commission will be retained from all work sold during the exhibition. Works which are not for sale must be clearly marked as such (NFS).
DATES
September 17, 2023 | Scholarship applications due
October 2, 2023 | Deadline for acceptance of online entry materials (by 11:59 PM)
November 14, 2023 | Notification forms sent to all artists
December 15, 2023 | Artist contracts are due
January 3 – 20 , 2024 | Shipped and hand-delivered artwork due at the Arts Center. (No Sunday deliveries)
February 2, 2024 | Opening Reception 6:00 – 8:00 PM. Award Ceremony 7:00 PM.
February 2 – May 4, 2024 | Exhibition on view at the Patterson-Appleton Arts Center
May 8 – 27, 2024 | De-installation and return of artwork
*Exact exhibition dates & opening date subject to change. Final dates will be sent with the contracts.
---
About:
The Greater Denton Arts Council has served the Denton community for almost 50 years. The Arts Council provides foundational support for Denton's artists and community arts organizations and collaborates frequently with area universities, the Denton Independent School District, and the City of Denton. The Arts Council presents a full schedule of programs and exhibitions in its flagship facility in historic downtown Denton, the Patterson-Appleton Center Arts Center.
Greater Denton Arts Council
Patterson-Appleton Arts Center
400 E. Hickory St.
Denton, TX. 76201
Apply for this Opportunity