This opportunity listing has expired and may no longer be relevant!
Compete

Arts North International 27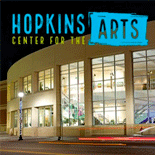 Opportunity Description
International Deadline: November 14, 2021 – Arts North International (formerly Arts in Harmony) is a juried exhibition open to artists from around the world. Entering its 27th year, the exhibition is displayed at the Hopkins Center for the Arts in the heart of historic mainstreet Hopkins, 15 minutes from downtown Minneapolis. Returning for 2022, a virtual tour of the installed exhibition will be available online.
This international juried exhibition showcases the work of thirteen different classes of media by artists from the United States and abroad. Prize money will be distributed to more than 50 awards.
On display January 8 – February 12, 2022.
ELIGIBILITY
Open to all living artists. Entries must be ORIGINAL work not exhibited in previous Arts North/Arts in Harmony shows. Copies, class work, or fragile work will not be considered. Work requiring more than normal careful handling is not eligible. The Hopkins Center for the Arts reserves the right to determine acceptability.
Eligible media includes acrylic, ceramic, drawing, fiber, glass, mixed media, oil, pastel, print, photograph, sequential art, sculpture, and watercolor/watermedia artworks.
JURY & AWARDS
$10,000 in awards are available. Awards are subject to the discretion of the juror(s). Additional Special Awards will be selected by the sponsors.
ENTRY FEE
Two images for $35 and additional images for $5 each may be submitted. A total of up to 11 images may be submitted. A maximum of three artworks may be selected for the exhibition.
Notification of Acceptance: Tuesday, December 7, 2021.
SALES
Any accepted work that the artist chooses to list for sale will be sold, as displayed, through the Hopkins Center for the Arts. HCA will collect sales tax and retain a 30% sales commission. NOTE: Sales price includes frame, please price work accordingly.
---
About:
The Hopkins Center for the Arts is a highly regarded contemporary arts center that offers a rotating array of visual artists, films, theater & concerts.
Hopkins Center for the Arts
1111 Mainstreet
Hopkins, MN 55343
Apply for this Opportunity