This opportunity listing has expired and may no longer be relevant!
Grants

Age Legacy Playwrights Grant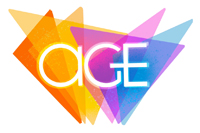 Opportunity Description
U.S. National Deadline: April 1, 2022 – Grants funding has been at the core of AGE's programming since 2016, ranging from Equity Grants to Portland based theatre companies, distributing COVID emergency funds, and now launching our first ever individual grants.
Plays produced and directed by women on Broadway and national theatre companies are rare, and this lack of representation negatively impacts BIPOC women and nonbinary artists even more. American Theatre has to do better. Our solution? Invest in those telling the stories by awarding three women or non-binary BIPOC playwrights over the age of 40 with individual unrestricted grants each.
GRANTS & PURPOSE
To change the equity landscape of the American Theatre canon to increase the representation of women and nonbinary BIPOC playwrights 40+ year of age, by investing in their success through grant funding for emerging playwrights. We will award 3 grants in 2022.
Each award is $10,000 unrestricted funds.
ELIGIBILITY CRITERIA
Identify as BIPOC
Identify as a woman or nonbinary individual
40+ years of age
Emerging means that the playwright has had no more than one play fully produced in one or more professional theatre(s). Readings and workshop productions are exempt.
Must have an original draft of a full length play completed at the time of application; the script has to have at least one principal character who is BIPOC, woman or nonbinary person and 40+ years of age.
Must live and work in the United States or Puerto Rico and are able to submit a W9 if chosen as a finalist.
APPLY ONLINE  – No Fee
AGE is committed to curating the AGE Legacy Playwright grants program within the limits of our resources. Therefore, we will only be accepting the first 100 applications.
SELECTION CRITERIA
Applicant meets eligibility criteria.
Applicant submits all materials and information within the timeframe of the ALP grant submission and review process.
Applicant demonstrates a strong desire to achieve success as a playwright, and to change the equity landscape of American theatre.
Applicants will submit a full draft of the script and additionally select 10 pages from their draft to be read in the first review phase.
Applicants are reviewed on their motivation, commitment, and dedication as a playwright to impact the equity landscape of American theatre. The focus of the review is on the artist more than the play, knowing that their writing is one of many drafts and efforts yet to be birthed in their playwriting career.
The selection process is subjective and imperfect
---
About:
The Advance Gender Equity in the Arts mission is to advance equity for artists of marginalized genders through an intersectional lens that includes but is not limited to race, age, ethnicity, and disability. For AGE, embedded in the definition of equity is the creation and maintenance of environments where all people have opportunities and resources to achieve their full potential.
Advance Gender Equity in the Arts
PO Box 10532
Portland OR 97296
Apply for this Opportunity