Internet

The Chateau Gallery Call for Entries: Abstract Images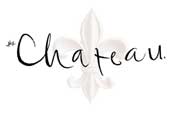 Opportunity Description
International Deadline: December 15, 2023 – The Chateau Gallery (TCG) is a contemporary art gallery and studio in the heart of the Historic Old Louisville Preservation District. Our ethos is to transcend borders and provide a platform for two-dimensional artists to exhibit and sell their work. TCG strives to transcend borders and broadcast multi-faceted viewpoints through cultural, ideological, and philosophical exchange.
We are currently seeking artists for our upcoming online exhibitions:

THE ABSTRACT IMAGE
Submission Deadline: December 15, 2023
Online Exhibition: January 1 – February 1, 2024
The Abstract Image highlights the transformative power of abstraction in photography, allowing us to break free from reality and explore the myriad possibilities within non-representational states. This theme invites artists to push the boundaries of photographic art by exploring alternative, experimental, or even accidental elements of the captured image that exhibit photography's ability to serve as a conduit for visual metaphor and personal expression.
Approximately 30 images will be selected by the Curator, Director, and Guest Juror(s) for exhibition in The Chateau's Online Gallery (TCG).
ELIGIBILITY
The Abstract Image is an international open call for artists ages 18 and older. All forms of two-dimensional images, traditional, and non-conventional media, black and white, color, conventional, or non-traditional processes with a subjective analog or digital photographic base are welcome for submission.
AWARDS
Curator's Choice, Director's Choice, and three Honorable Mentions will be awarded and featured in the online gallery. Curators Choice and Directors Choice are invited to submit three free entries into three calls for entry of their choice. Honorable Mention recipients are will receive one free entry into one call for entry of their choice.
ENTRY FEE
A modest $20 entry fee is required and used to support advertising, promotional materials, and administrative costs. We offer various merit-based and financial hardship fee waivers to artists in need.
Juror Notifications December 25th, 2023.
SALES
Artists will retain 70% from sales. TCG will retain 30% commission on any work sold through TCG and its agents.
---
About:
Established in 2019 in the heart of Old Louisville's Historic Preservation District, The Chateau Gallery is a contemporary art gallery with a narrative as captivating as the artwork housed within its walls. The original structure, built on the tailwind of the Southern Exhibition, is one of the first Gilded Age mansions erected on Third Street's "Millionaire's Row."
For over a century, the nearly 6000 square-foot monolith served as a tobacco baron's estate, a funeral parlor, an accredited barber college, a "cocaine dealer's palace," a law office, and a childcare center. Today, The Chateau Gallery is both antique and avant-garde, occupying a time and place between the old and the new. One would certainly be hard-pressed to find this happening anywhere else.
The Chateau Gallery
1230 South 3rd Street
Louisville, KY, 40203
Apply for this Opportunity