Residency

Dora Maar Program 2022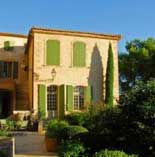 Opportunity Description
International Deadline: October 15, 2021 – The Nancy B. Negley Artists Residency Program based at the Dora Maar House in Southern France, provides residencies of one to two months for mid-career professionals in the arts and humanities to concentrate on their fields of expertise.
The annual application cycle begins on February 15 and closes on October 15, for residencies in the following year from March through November. There are regular monthly Salons (March – November) held to showcase the residents' work to the local community.
ELIGIBILITY
Open to all outstanding mid-career artists and scholars who are engaged on a professional level in the arts and/or the humanities.
FELLOWSHIP INCLUDES
one to two months in residence at the Dora Maar House
a private bedroom and bath, and a study or studio in which to work
expenses paid for round-trip travel from a fellow's home to the Dora Maar House
a grant based upon the length of stay at Dora Maar House
APPLY ONLINE – Fee $22.00
The Dora Maar House is located in one of the most beautiful regions of Southern France, about 40 km southeast of Avignon, the Dora Maar House in Ménerbes is an 18th century residence. In 1944 Pablo Picasso purchased the four-story mansion for Dora Maar, an artist and surrealist photographer who was his companion and muse in the late 1930s and early 1940s.
Dora Maar House
58 rue du Portail Neuf
Menerbes, 84560
France
Tel: +33 04.90.72.54.70
---
About:
The Museum of Fine Arts, Houston, located in the Houston Museum District, Houston, is one of the largest museums in the United States. The permanent collection of the museum spans more than 6,000 years of history with approximately 70,000 works from six continents.
Museum of Fine Arts, Houston
4101 San Jacinto Blvd #209
77004 Houston, TX
t: 713 639 7500
Apply for this Opportunity