This opportunity listing has expired and may no longer be relevant!
Compete

Emerging Scene Art Prize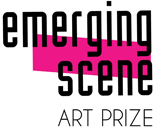 Opportunity Description
International Deadline: June 27, 2021 – Submissions now open for the Emerging Scene Art Prize 2021! An art prize based in Dubai open internationally.
An exceptional prize package for artists looking at expanding their career locally or internationally. And what better than the dazzling city of Dubai?
AWARDS
Our team of art curators and digital innovation partner have brought together the best of digital and physical resources to put on a remarkable show for the winners:
First Place:


Your art will feature for two weeks on the ELEVISION network, one of the largest 300+ towers of digital screens in the region, with a media value of $75,000 USD, over 1,200 screens installed across 200+ business, residential towers and key landmarks, representing 250,000 viewers daily.

A physical show will be organized for the best 10 artists including the winners at a prestigious venue in DIFC, the Dubai International Financial Centre.

Emerging Scene will purchase from the winner 2 works of art for a maximum total value of $2,000 USD.
Second & Third Place


All of the above including the purchase of one artwork with a total value of $1,000 USD.
APPLY ONLINE – $35 Entry Fee
Visit us online for more details and easy online Application.
---
About:
Emerging Scene art prize was established in 2011, bringing to Dubai some of the world's top talent in emerging art. We seek to discover those artists who truly have the potential to leave a mark on the wider landscape of art, through cultural relevance, expression of new concepts and ideas, and artistic ability. Our Jury is comprised of 4 art professionals with years of experience in fine, established, and emerging art. In 2012 Emerging Scene collaborated exclusively with Elevision to bring art to one of the largest networks of digital screens in the region creating the world's first urban Digital Art Gallery. This includes over 1,000 screens throughout Dubai and Abu Dhabi.
Emerging Scene LLC
SHAMS Media City
United Arab Emirates
(+971)4 456 5059
Apply for this Opportunity