This opportunity listing has expired and may no longer be relevant!
Internet

71st Annual Exhibition of Traditional Realism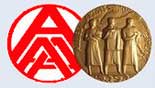 Opportunity Description
International Deadline: March 13, 2021 – Academic Artists Association 71st Annual National Exhibition of Traditional Realism, on display April 18 – May 31, 2021 online.
Due to the uncertainty caused by the ongoing Covid-19 pandemic, and the restrictions it has caused, the 2021 show will be an online show.
ELIGBILITY & MEDIA
Open to all living artists. Work submitted must have been created no more than five years prior to January 1 of the show year. Any original representational art in the categories of Oils, Acrylics, Watercolors, Graphics, Pastels and Sculpture will be considered – Casein and Egg Tempera will be judged with Acrylics.
Submissions must be the artist's original artwork, from their own primary reference material. Photographs, Giclees or Digital Prints, artwork done in a class, or under an instructor's guidance are not allowed.
JUROR
Hale Johnson has been an established oil landscapist for over four decades. His paintings are of the American Realist tradition, often likened to artist Andrew Wyeth and Eric Sloan.
From his rural home in western Massachusetts, Hale intentionally seeks locations for his work that evoke a strong emotional response. Concerned primarily with the history of the land, Hale's compositions often feature weather beaten barns, boats, and well-used farm equipment
AWARDS
Over $7,500.00 in Awards. Best in Show $1000.00.
ENTRY FEE
First entry: members – $2 (with $35 dues payment), non-members – $45
Second Entry: $10 (member or non-member)
Member dues ($35) must be paid separately (if applicable) – payable with entry.
PROSPECTUS/APPLICATION
Visit us online to download the complete Prospectus and Application.
Also see photos of last year exhibition.
SALES
A 20% commission will be retained on all sales. If work is listed N.F.S., the value must be given.
DATES
Entry deadline March 13, 2021
Posting of accepted entries (www.AcademicArtistsAssociation.org) March 27, 2021
Exhibition goes live April 18, 2021
Exhibition closes* May 31, 2021
CONTACT
For questions about the 2019 Academic Artists Association Exhibit Contact: steve@stevehamlinwatercolors.com
---
About:
Founded by Springfield artist Harriet R. Lumis in 1949 in response to the developing trend in the art world away from representational work, Academic Artists Association has remained true to Lumis' founding principals. Each year, the Association has sponsored a show representing the finest of realism in art.
Academic Artists Association
Arts Center East
709 Hartford Turnpike
Vernon, Connecticut
---
Apply for this Opportunity