Art Calls

Firehouse Center for the Arts Solo Exhibition Opportunity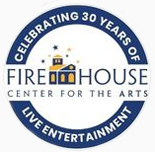 Opportunity Description
U.S. National Deadline: July 31, 2022 – The Firehouse Center for the Arts Call for Artists is now open. The 2022 round of proposals is for monthly solo shows from October 2022 – September 2023.
The Review Board seeks bodies of work that can produce aesthetically coherent one-person shows in our gallery space and more broadly a rich Gallery Program offering a variety of mediums and styles. (Due to the Gallery's configuration, only 2D artwork can be exhibited.) In early June all participating artists are notified as to whether/not their proposals have been selected and the scheduling of accepted artists begins. The finalized exhibit schedule is announced by the end of June.
FEE
There is NO fee to submit your work.
APPLY ONLINE
An artist proposal consists of: Artist Submission Form; biographical summary or resume/CV; artist statement; 10-20 high-res jpeg images; and Image List.
---
About:
The Firehouse Center for the Arts is a non-profit center for the arts gratefully supported by you and others in the community. Our 191 seat theater is active throughout the year with Firehouse Produced events, partner presentations, and arts education programs. Everything we do is made better by the artists, audience, philanthropists, businesses, and volunteers that help us on a daily basis. It's been said many times, but it remains true; it takes a village, and what a wonderful village supports the Firehouse!
Firehouse Center for the Arts
Market Square
Newburyport, MA 01950
Apply for this Opportunity