RFP/Q's

Harriet Tubman & The Battle Against Erasure: The Slavery & Freedom Project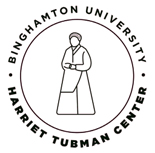 Opportunity Description
U.S. National Deadline: November 1, 2022 – The Harriet Tubman Center for Freedom and Equity is accepting qualifications from creative individuals including sculptors, landscape architects and engineers to create a commemorative memorial intertwining history, art and landscape.
Binghamton University is a top ranked public university in New York state dedicated to diversity and inclusion and commemorating the legacy of Harriet Tubman and her multicultural band of conductors. In this the Bicentennial year of her birth, we want to celebrate and draw inspiration from her life as a conductor on the Underground Railroad, a soldier and a spy in the US Civil War, a veteran, herbalist and farmer.
The selected finalist will be asked to create a permanent commemorative statue and memorial garden on the Downtown Center campus of Binghamton University in the heart of the city of Binghamton. The location in question overlooks the Chenango River.
ELIGIBILITY
This is an open call to sculptors or other artists based in the United States. Proposals by artists who have demonstrated abilities in executing creative, durable public art exhibits will be considered.
---
About:
The Harriet Tubman Center for Freedom and Equity at Binghamton University conducts interdisciplinary research with leading academics and grassroots organizations on the legacy of slavery and freedom to solve contemporary problems in the areas of racial equity and civil rights. In what we are calling a new civil rights movement, the Tubman Center sees the preservation of historical spaces, events and people as a civil right.
Harriet Tubman Center for Freedom and Equity
PO Box 6000
Binghamton, NY 13902-6000
Binghamton University is a top ranked public university in the state of New York. It has grown from a quality liberal arts college to a Nobel Prize winning premier public university with a strong commitment to diversity and inclusion. As a public university, we are dedicated to enriching the lives of people in the region, state, nation and the world through discovery and education. We are also enriched by partnerships with these communities.
Apply for this Opportunity