This opportunity listing has expired and may no longer be relevant!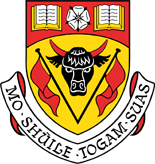 Opportunity Description
International Deadline: May 29, 2022 – The Arnatt Gallery at the University of Calgary invites all artists working in or with digital media of any sort to this exhibition. Any work on the subject of personal identity or transformation in an age of computers is welcome to apply.
The exhibition will be held at the Arnatt Gallery in Calgary, Alberta, between June 6-10.
ELIGIBILITY & RESTRICTIONS
The competition is open to all artists, national and international, working in or with any digital media forms. Works must be able to be provided remotely, by email or other forms of file sharing. Entrants must be 18 years of age or older to apply.
2D static works will be printed at a size up to 13×19", at the expense of the exhibiting organization. Video art works will be projected in consultation with the artist. Other forms will be accepted and exhibited as possible within the limitations of the space. All works submitted
will be deleted or destroyed at the end of the exhibition.
ENTRY FEE
The exhibition does not charge entry fees to apply.
SUBMISSION
All submissions must be made via email to rsfurr@ucalgary.ca. 2D images should be sent as JPEGs no larger than 1000×1000 pixels. Video art works should be sent as a link to a version of the work that can be viewed by the jury. Queries about other forms can be sent to this email.
Artists will be notified of acceptance or non-acceptance no later than June 3rd.
SALES
This exhibition is not intended as a sale opportunity: no works will be made available for sale.
Email questions to rsfurr@ucalgary.ca
---
About:
We've been ranked amongst the world's top universities and we've done it by pushing our limits, challenging ourselves to do better, and seeking knowledge – wherever that journey takes us. We're never afraid to question conventional wisdom, and we share what we find openly and eagerly. It's an approach that's led to exponential growth since we were founded in 1966.
University of Calgary
2500 University Drive NW
Calgary Alberta T2N 1N4
CANADA
Apply for this Opportunity