This opportunity listing has expired and may no longer be relevant!
Compete

IWPA Open Call 2021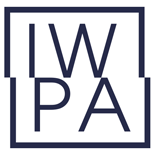 Opportunity Description
International Deadline: October 31, 2021 – The International Women in Photo Association (IWPA) is announcing its open call running for women photographers to submit their entries for the 2021 edition of the awards. Submissions can be done online, and are free of cost.
Free Theme or chosen theme: 'Solidarity'.
The IWPA Award is a photography award organized by the International Women In Photo Association. Over the past years, the award has attracted thousands of women photographers of different origins and cultural backgrounds, with over 800 photographers participating in 2020 from over 80 countries and 6 continents
ELIGIBILITY
The IWPA Award is open to women photographers from all over the world, and those who identify as women, working in any field of photography from fine arts to photo journalism.
JURY
An internationally selected jury composed of eminent figures from the art and photography community chooses one laureate , and 9 runners up.
APPLY ONLINE – No Fee
DATES
October 31st, 2021, midnight French time Closing date
1st December 2021 Announcement of Pre-selected photographers
March 12, 2022 Announcement of the Laureate and Finalists, French Pavilion, Expo 2020 Dubai.
Later Following the inaugural exhibition, the Exhibition is to travel to cities in the Middle East/Asia, and Europe, including Dubai, Tokyo and Geneva
---
About:
International Women in Photo provides a platform for women photographers and promotes their work to a wide and diverse audience thus contributing to a plurality of visions. Its mission is to encourage and help women photographers to gain global recognition in order for them to move forward creatively and professionally.
IWPA, is a French non profit association.
International Women in Photo
42 rue de Toqueville, 75017 Paris
Apply for this Opportunity