Jobs

LUX Center for the Arts Seeks Gallery Director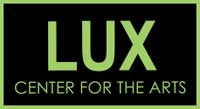 Opportunity Description
International Deadline: July 15, 2022 – LUX Center for the Arts is a non-profit organization committed to providing exceptional visual arts experiences for our diverse community. We are growth-oriented and passionate about what we do.
SUMMARY
The Gallery Director works cooperatively with a small, dedicated team of arts professionals and reports directly to the Executive Director. The Gallery Director is responsible for planning and preparing exhibitions in four gallery spaces and managing the gallery shop for the LUX Center for the Arts.
They share supervision and help direct the work of an Administrative Assistant to ensure the goals of the organization are met. Challenges to be met are strategic planning, meeting annual budget requirements, and assuring that exhibitions exceed our customer's expectations.
This position is a full-time (40+ hours per week), exempt position. The work week is Tuesday-Saturday and includes First Friday evenings. Some flexibility is negotiable.
JOB REQUIREMENTS
The successful candidate can handle high-stress situations, is highly organized, a problem solver, and is self-directed. The ideal candidate:
has a M.A or M.F.A in arts or a related field, or equivalent experience;
has customer service and/or retail experience;
has management experience and/or supervisory experience; has extensive knowledge in contemporary art and fine craft; has experience handling artwork and installing exhibitions;
is customer service-focused and an entrepreneurial thinker; communicates well orally and in writing;
is computer literate; adept at Microsoft Office. Knowledge of QuickBooks Point of Sale, Shopify, Illustrator, and InDesign a plus;
has a valid driver's license and a reliable vehicle;
can lift 50 pounds and climb tall ladders.
Proof of COVID vaccination & boosters, or other arrangements per state law.
JOB RESPONSIBILITIES
Develop and maintain an exhibition schedule that has artistic value and commercial viability for 2-3 years in advance.
Manage gallery facilities including, but not limited to: installing/deinstalling exhibitions, patching and painting walls, cleaning floors, pedestal construction and maintenance and maintenance of other display equipment.
Manage gallery shop and art sales.
Communicate with artists for exhibitions, contracts, inventory, special opportunities, etc.
Maintain artist files, including featured show and consignment contracts, bios, inventory, and promotional materials.
In partnership with the Education Department, produce educational materials for galleries and exhibitions describing various media, techniques and biographical information on each artist.
In partnership with the Education Department, plan and organize specialty workshops or programs that relate to current and upcoming exhibitions in a timely manner.
Assist the Executive Director by providing statistical information for grant proposals and reports.
Attend weekly staff meetings and one-on-one meetings with the Executive Director.
Attend Board Meetings.
GALLERY SHOP
Follow trends in the contemporary art field and attend conferences and events to bring in new artists, as needed.
Develop and implement annual sales, seasonal sales and online sales plans to meet or exceed budget goals proactively.
In partnership with the Administrative Assistant, manage in-person and online sales, oversee merchandising, control shop inventory/storage, insure proper packaging and shipping protocols, and train volunteers to work the shop.
Travel to pick up and deliver art, conduct studio visits and meet with buyers, as needed.
Establish relationships with design professionals, art collectors/buyers, builders, and others to create outside sales leads.
MARKETING RESPONSIBILITIES
In partnership with the Communications Director, lead public and promotional talks.
In partnership with the Communications Director, manage in-person and virtual artist talks.
In partnership with the Communications Director, coordinate documentation and promotion of artwork and exhibitions through the website and social media.
In partnership with the Communications Director, plan and promote special sales events for the gallery shop.
Provide detailed schedules and descriptions of exhibitions to the Communications Director to promote via social media and mailings.
COMMITTEE AND COMMUNITY RESPONSIBILITIES
Take a lead role with staff and board members to produce the annual art auction.
Serve on the Education and Exhibitions Committee, Warehouse Planning Committee and other committees as assigned.
Collaborate with other community organizations and businesses as appropriate or as directed to create opportunities to bring art to the broader community.
COMPENSATION AND BENEFITS
$45,000 to $47,000 annual salary depending on experience.
$200/month stipend to pay for your own insurance.
Company match (3%) in Simple IRA plan after conditions are met.
Two-weeks paid vacation accrued during the first year; increases over time.
Paid sick/family leave accrued.
Nine paid holidays.
Discounts on classes for partners/dependents.
SELECTION
The LUX prioritizes the inclusion of traditionally marginalized people in the leadership and staffing of the LUX.
LUX engages regularly in conversations about how prejudices manifests in our policies, practices, relationships, exhibitions, programs, and culture ​and works to alleviate any harm caused by prejudice and bigotry and create an atmosphere that prevents harm from being done in the first place.
LUX does not discriminate based on race, color, ethnicity, national origin, sex, age, pregnancy, sexual orientation, gender identity, religion, disability, financial status, or marital status in its programs, activities, and employment.
TO APPLY FOR THIS JOB
Make sure you meet all of the job requirements, and then:
Compose a cover letter indicating why you are the right candidate for this job. Include your ideas for future exhibitions or other gallery programming.
List in your letter your desired salary.
Extra consideration will be given to those who research our organization.
Send a current resume.
Send a list of three professional references with contact information.
SEND DOCUMENTS TO
joe@luxcenter.org with "Gallery Director Search" in the subject line.
NOTE: Interviews will commence as qualified candidates apply.  Applications will be accepted until the position is filled.
---
About:
The LUX Center for the Arts is a non-profit art center that offers experiences to suit a wide range of interests and tastes. We teach art classes for youth and adults in pottery, printmaking, painting, jewelry, glass, and fibers. Exhibitions in two galleries and a gift gallery represent the highest caliber art work of local, regional, and national artists.
Lux Center for the Arts
2601 N 48th Street
Lincoln, NE 68504
Phone: 402-466-8692
Apply for this Opportunity