This opportunity listing has expired and may no longer be relevant!
Compete

The 36th Chelsea International Fine Art Competition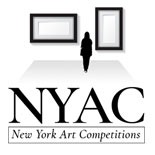 Opportunity Description
International Deadline: March 15, 2022 – The 36th Chelsea International Fine Art Competition is a wonderful opportunity for artists at any stage of their career to gain valuable exposure in the New York art scene and receive valuable awards.
The competition awards are valued at more than $70,000. In addition to cash prizes, other awards include participation in a group exhibition in New York, international exposure, participation in an art fair and promotional opportunities.
The 2021 competition exhibition is scheduled to take place from August 2nd, 2022.
ELIGIBILITY
All visual artists worldwide over the age of 18 are eligible to participate. All submitted work must be available for sale. Painting, drawing, sculpture, photography, digital media, printing, and mixed media are eligible. Video art, film, performance art, jewelry, and crafts are not eligible.
JURORS
Kelly Baum is the Cynthia Hazen Polsky and Leon Polsky Curator of Contemporary Art at The Metropolitan Museum of Art, which she joined in 2015… more
Pierre-Yves Desaive is Curator of Contemporary Art at the Royal Museums of Fine Arts of Belgium in Brussels… more
Lara Yeager-Crasselt is Curator of The Leiden Collection, a private collection of Dutch and Flemish art based in New York, and co-editor of The Leiden Collection Catalogue… more
VENUE, BENEFITS & AWARDS
The Chelsea International Fine Art Competition provides the winning participants an opportunity to exhibit at one of our New York spaces, located in the heart of the Chelsea art district. The sprawling and elegant street-level space attracts hundreds of visitors with its striking exterior.
Thirty artists will be selected to exhibit in the collective exhibition, which will take place at Agora Gallery, plus:
Press Release: A press release will be written for each artist by Agora Gallery's public relations team.
Public Relations: Agora Gallery's PR Department will invite private art buyers, art consultants, corporations, nonprofit organizations, businesses, and members of the media.
Display Ad: An advertisement for the collective exhibition will be shared in a publication of the competition's choosing.
Opening Reception: All artists, their invitees, and the New York art community at large will be invited to an opening night reception. The event will be captured and promoted on Agora Gallery's social media channels.
Invitations By Email: Invitations promoting the exhibition and your work will be emailed to Agora Gallery's extensive mailing list.
Gallery Listing: The exhibition will be announced in a NY art magazine (such as Gallery Guide, M Magazine, etc.), as well as on Agora Gallery's website and various other art world sites.
Catalog: An image of your work will be published in a color catalog specifically produced for the collective exhibition. The catalog will be distributed to all participating artists as well as art enthusiasts.
Social Media: Your work will be promoted on various social media channels, including Agora Gallery's Facebook page with over 100,000 followers.
Agora-Gallery.com: Your work will appear on an exhibition page on Agora Gallery's website. In addition, photos from the opening reception will also be shared on Agora-Gallery.com.
ENTRY FEE
There is a $45 entry fee which includes up to 5 images ($5 for each additional image).
APPLY ONLINE
Visit us for complete details and easy online application.
SALES
The exhibition space incorporates a 20/80 commission structure: the artist receives 80% of the list/retail price, and the exhibition space receives 20% of the list/retail price.
---
About:
NY Art Competitions is a division of The New York Fine Arts Group, that was established in 1984 by the late Miki Stiles, an artist who wanted to break into the NY art market and opened her own gallery, Agora Gallery. Ever since, NY Art Competitions has been providing artists/with competition opportunities to benefit them in advancing in their careers and promoting their work to a greater audience. Our competitions for artists and photographers from around the world offer awards such as cash prizes, international exposure, participation in art fairs in the U.S., participation in group exhibitions in Chelsea, New York and many other promotional opportunities. New York Art Competitions hosts four (4) annual juried art competitions.
Agora Gallery – New York Art Competitions
530 West 25th Street
New York, NY, 10001
Apply for this Opportunity