This opportunity listing has expired and may no longer be relevant!
Ezine/Print

Smithsonian Magazine 19th Photo Contest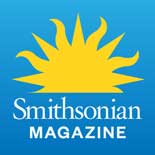 Opportunity Description
International Deadline: November 30, 2021 – Over the last 18 years, readers have submitted more than 470,000 images to Smithsonian's annual photo contest. These photos have transported us to the far corners of Earth, captured spectacular, split-second moments and introduced us to fascinating people and unique landscapes. Browse breathtaking images captured by photographers from nearly every country in the world.
ELIGIBILITY
The Grand Prize, Readers' Choice prize, Natural World, Travel, People, The American Experience, Altered Images and Mobile category prizes are open to photographers who are 18 years old or older. Individuals affiliated with the Smithsonian Institution, including employees, emeriti, Regents, trustees, interns, volunteers, fellows, research associates and their immediate families (children, parents, siblings and spouses) and others living in their households are not eligible for any prize. The Smithsonian will determine winners' eligibility in its sole discretion.
CATEGORIES
The following six contest categories are drawn from subjects of special interest to Smithsonian magazine:
Natural World: Animals, plants and landscapes; geological or climatological features; and scientific processes and endeavors.
Travel: Locales, peoples or activities in the United States and abroad that convey a sense of place.
People: Portraits and photos of groups or individuals.
The American Experience: Events, objects or activities connecting the American people to their history or their cultural heritage; photographs that tell us what it means to be an American and provide a sense of what it is like to live in this country.
Altered Images: Photographs manipulated for artistic purposes by applying digital and/or traditional special effects.
Mobile: Any photograph taken with a mobile device (phone or tablet).
To be eligible for any category, a photograph must have been shot by the entrant since January 1, 2019. This date applies to all images in a composite. The contestant certifies that he/she is the sole creator and copyright owner of the submitted photograph.
Cropped photos are eligible in all categories. We do not accept digitally or otherwise enhanced or altered photos, except for those entered in the Altered Images category.
JUDGING
Photo entries will be judged based on creativity, quality, originality, responsiveness to the prompt and overall impact.
The Smithsonian will select 10 finalists per category, a winner for each category, and a Grand Prize winner from the 60 finalists. The 60 finalists will be notified of their status and appear on our website in March 2021. At that time, the public can vote on our website for the Readers' Choice winner from among the 60 finalists. The Readers' Choice winner, Grand Prize winner and category winners will be revealed online in spring 2022.
The Smithsonian will notify winners via the contact information provided at the time of entry; the Smithsonian may disqualify anyone who fails to respond to the notification within five business days.
AWARDS
Grand Prize: $2,500.
Category Winners: The winners of each of the six categories will receive $500.
Readers' Choice: The winner of the online Readers' Choice award will receive $500.
One cash prize per person; winners may receive additional non-cash prizes.
Online Features:
The Smithsonian may select photos for highlight on its website or display in a publicly accessible contest archive. Such selections will be made in the Smithsonian's sole discretion.
APPPLY ONLINE
You may submit up to 15 photographs per category for a contest total of 90 submissions. In order to be displayed in our online gallery without being stretched or distorted, photographs must be submitted in .jpeg, .jpg or .gif format, edited for web in sRGB color space, at least 2,000 pixels wide and no larger than 10 MB. You must complete a separate form for each photo submitted.
---
About:
Smithsonian magazine places a Smithsonian lens on the world, looking at the topics and subject matters researched, studied and exhibited by the Smithsonian Institution—science, history, art, popular culture and innovation—and chronicling them every day for our diverse readership.
Smithsonian Magazine
PO Box 37012
SI Building, Room 153, MRC 010
Washington, D.C. 20013-7012
Apply for this Opportunity