Compete

Macro > Larger Than Life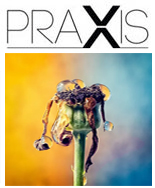 Opportunity Description
International Deadline: August 16, 2022 – Praxis Gallery seeks the submission of photographic art that transforms the miniature into the larger than life, images that showcase the unseen and overlooked, and tiny moments of beauty presented through a magnified perspective.
Macro photography is all about showcasing a subject larger than it is in real life — an extreme close-up of something small. Photography is always a matter of perspective. "It's an alien world when you get into the macro level." – Ben Long.
Macro photography challenges the photographer to capture the minute, granular details of a world that generally escapes our daily attention: this can include insects, plants, natural and human produced details of any and every subject matter in the world around us – from the texture of feathers to the geometric labyrinth of a microchip board.
On display Sept 24th – Oct 8th, 2022.
ELIGIBILITY
Open to artists 18 years of age or older worldwide. All genres, capture types, black & white and color, traditional and non-traditional photographic and digital post-production processes are welcome for submission.
CURATOR
Program Director Ross Anderson is an award-winning fine art photographer and filmmaker. Gallery and Installationist Director Jonathan Pavlica is the Praxis Print & Color Artist, Photo Editor, and installationist. Project Director Sarah Weiss is an artist, educator, and co-founder of CollabArts Twin Cities.
ACCEPTANCE | AWARDS
Up to 36 Images will be selected by the juror for exhibition at Praxis Gallery. One Curator's Choice and three Honorable Mentions will be awarded and featured in the exhibition, the printed show catalog, and the online exhibit gallery. Curator's Choice will receive free entry into three juried calls for entry of their choice and a complimentary exhibit book.
ENTRY FEE
$35.00 for submission set of 5 images. $5.00 for each additional image. Praxis Members receive 10 images for the price of 5 images. Receive Praxis Member Benefits.
Notice of Acceptance: Aug 23rd, 2022.
SALES & ARCHIVE
Photographers who have designated that their exhibition prints are for sale to the public will be contacted promptly regarding any purchase enquires of their artwork. Praxis Gallery will take a 40% commission of any sales. All selected submissions will be maintained at the Praxis Gallery & Photographic Art Center's online gallery archives.
---
About:
Praxis Photographic Arts Center offers a range of learning opportunities for beginning, intermediate and professional photographers through workshops and seminars. With an emphasis on creative expression and innovation, Praxis promotes photographic exhibitions and learning opportunities that inform, challenge and engage the individual artist, with an imperative on promoting the work of our artists to local and international audiences.
Praxis Gallery & Photographic Art Center
2637 27th Ave. S.
Minneapolis, MN 55406
t: 612-475-1605
Apply for this Opportunity