Compete

Praxis Gallery: The Shape of Things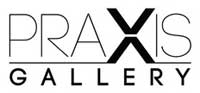 Opportunity Description
International Deadline: July 31, 2021 – Praxis Gallery seeks the submission of works of art that explore composition as a fundamental aspect of the photographic aesthetic – be it pure visual formalism or in support of thematic objectives.
All genres, capture types, black & white and color, traditional and non-traditional photographic and digital post-production processes are welcome for submission.
THEME
The rhythm of surfaces, lines, and values is for me the essence of photography; composition should be a constant of preoccupation… an organic coordination of visual elements. – Henri Cartier-Bresson
The term composition means 'putting together' or the act of combining parts or elements to form a whole – often adhering to compositional principles that make a work of photographic art more appealing or intriguing to viewers. These principles include the development of rhythm, movement, contrast, balance, unity, proximity, and continuity to create expressive and compelling compositions – while emphasizing different visual concepts.
Exhibit Dates: Sept 18th – Oct 2nd, 2021.
ELIGIBILITY
Open to artists 18 years of age or older worldwide. All genres, capture types, black & white and monochromatic, traditional and non-traditional photographic and digital post-production processes are welcome for submission.
JUROR
Ross Anderson is an award-winning fine art photographer. His honors include the 2009 American Photographic Artists Grand Prize Award and the 2011 International Loupe Award. His work has been exhibited in the US, Europe and Asia. Ross earned his MFA at the University of Falmouth in the UK… see more
ACCEPTANCE | AWARDS
At least fifty images will be selected by the juror for exhibition at Praxis Gallery. A Juror's Choice, three Honorable Mentions, and a Directors Choice will be awarded and featured in the exhibition, the printed show catalog, and the online exhibit gallery. Juror's Choice will receive free entry into three juried calls for entry of their choice and a complimentary exhibit book. Directors Choice will receive free entry into two juried calls for entry of their choice.
ENTRY FEES
$35.00 for submission set of 5 images. $5.00 for each additional image. Praxis Members receive 10 images for the price of 5 images.
Notice of Acceptance: August 12, 2021.
SALES & ARCHIVE
Photographers who have designated that their exhibition prints are for sale to the public will be contacted promptly regarding any purchase enquires of their artwork. Praxis Gallery will take a 40% commission of any sales. All exhibition prints will be returned to the artists. All selected submissions will be maintained at the Praxis Gallery & Photographic Art Center's online gallery archives.
---
About:
Praxis Gallery and Photographic Arts Center is a community based arts organization that aims to support the development of emerging and established photographers. Praxis Gallery provides solo and group show exhibition opportunities to local and international media artists.
Praxis Photographic Arts Center offers a range of learning opportunities for beginning, intermediate and professional photographers through workshops and seminars. With an emphasis on creative expression and innovation, Praxis promotes photographic exhibitions and learning opportunities that inform, challenge and engage the individual artist, with an imperative on promoting the work of our artists to local and international audiences.
Praxis Gallery & Photographic Art Center
2637 27th Ave. S.
Minneapolis, MN 55406
t: 612-475-1605
Apply for this Opportunity