This opportunity listing has expired and may no longer be relevant!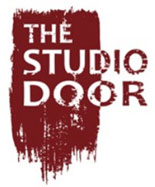 Opportunity Description
U.S. National Deadline: May 31, 2021 – PROUD+ is a national exhibition of visual arts running from July 3 – 30, 2021 at The Studio Door (San Diego, CA). Lesbian, Gay, Bisexual, Transgender, Queer, Intersex, Asexual and other related community artists (LGBTQIA+) are encouraged to present contemporary works that celebrate the unique sense of pride that this diverse community has. The Studio Door is seeking artwork that expresses authentic, diverse viewpoints from the LGBTQIA+ experience. Show us what your Pride looks like. The exhibition runs concurrent with San Diego Pride month.
CATEGORIES ACCEPTED
Fine Art: Painting, drawing, photography, printmaking, assemblage, collage, mixed media, fiber art, artist book, ceramics, stoneware, stain glass and sculpture. Oversized jewelry that can be defined as fine art is acceptable for this show.
This exhibition does not accept performance art.
Video, film, installation and works requiring an external electrical source require gallery approval. If you want to be considered, please contact The Studio Door at forallweknow@thestudiodoor.com before submitting to this call for artists.
Submissions must be the artist's original work.
JUROR
Alexis Bard Johnson, PhD • Curator, ONE Archives at the USC Libraries
ONE National Gay & Lesbian Archives at the USC Libraries is the largest repository of LGBTQ materials in the world. Founded in 1952, ONE Archives currently houses over two million archival items including periodicals, books, film, video and audio recordings, photographs, artworks, organizational records, and personal papers. ONE Archives has been a part of the University of Southern California Libraries since 2010. ONE Gallery, West Hollywood is ONE's off-site exhibition space that presents exhibitions on queer art, history, and culture drawing from the collections at ONE Archives.
BENEFITS
— Best in Show
A Juror's Award certificate and a check for $100 will be presented to three artists for artworks that express the most imaginative interpretation of the theme. Exhibition catalogs will be available online print-on-demand.
— Gallery & Online Gallery
There are two opportunities to get into this show. The juror will select works that will be exhibited at The Studio Door gallery in San Diego. Additionally, the juror will select works that will be shown in the on-line gallery only. This allows for more works to be seen beyond the limitations of the main gallery. You have the option to declare "in gallery", "on-line gallery" or both during the application process. All accepted works regardless of "in gallery" or "online gallery" are eligible for Best in Show.
— Catalog
All artwork selected, both gallery and online, will be included in the national exhibition virtual catalog.
ENTRY FEE
An entry consists of one to three submissions of images. Payment of $35 per initial entry and $5 for per additional media.
APPLY ONLINE
Artists will be notified by 3/6/21. All artists who have submitted artwork will be notified by email.
SALES
60% of the sale will go to the artists and 40% of the sale will go to the Studio Door. Items sold must remain on exhibit for the duration of the show.
TIMELINE
05/31/21 10:59 PST • Call for Artists – Closing of Call
06/05/21 Artists Notification Date
06/25/21 Final Receive Date for Shipping
06/26/21 Drop Off Artwork (local): Noon – 7 PM
07/03/21 Show Opens to the Public
07/30/21 Show Closes
07/31/21 Artwork Pick Up Date
08/04/21 Artwork Shipping Date
08/31/21 Artist Commission Checks Deadline
---
About:
The Studio Door is an arts incubator dedicated to the creative marketplace and the promotion of contemporary artists. The core of our activities are to assist artists with the business side of selling art as well as creating opportunities to bring greater attention to San Diego's visual artists. Located along the 30th Corridor in North Park, The Studio Door showcases a new art gallery, working artists studios, art instruction and art-to-market programming to help promote contemporary artists. Additionally, The Studio Door is a community partner to the regions artists, arts organizations and art industry.
The Studio Door
3750 30th St
San Diego, California 92104
t: (619) 255-4920
---
Apply for this Opportunity