Compete

International Postcard Show 2022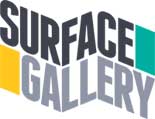 Opportunity Description
International Deadline: January 7, 2022 – Surface invites artists from across the world to participate in our annual International Postcard Show.
All submissions will be included in this vibrant and hugely popular exhibition. The International Postcard Show will feature hundreds of original creations in an array of different media by established and aspiring artists from all over the world.
Artists can choose to have their work on sale during the exhibition; postcards will be priced at £15 each. If postcards remain unsold, all participants have the opportunity to exchange their postcard with another artist, who will be randomly selected at the end of the exhibition.
In the case of no sale or if you opt out of selling your work(s) and do not wish to take part in the international exchange, your postcards will be returned to you via post following the exhibition.
Exhibition: 15th January – 12th February 2022.
AWARDS
We will be awarding prizes for the 1st, 2nd, and 3rd place postcards, selected by the exhibition coordinators. There will also be our annual People's Prize, where visitors to the exhibition will have a chance to vote for their favourite postcard. The creator of the selected postcard will win a free exhibition in Le Loovre.
1st Prize: £50
2nd Prize: A Year's subscription to Aesthetica Magazine
3rd Prize: £25 Etsy gift card
People's Prize: Free Exhibition in Le Loovre
FEES
Entries are limited to 5 per person, starting at £6.
APPLY ONLINE
All works received with a completed application form before the deadline will be accepted and exhibited as part of the show. Artworks in any medium are welcome, but must fit the postcard-sized specifications of 4×6 inches (10.5x15cm) with a maximum depth of 5mm.
---
About:
Surface Gallery was founded in 1999. We operate as a social enterprise celebrating and supporting the talent in our city, with a focus on engaging our immediate community and broadening participation in the arts. We are led by a co-operative team of early career professionals, who support each other in order to learn more about running a successful independent art gallery.
Surface Gallery
16 Southwell Road
Nottingham
NG1 1DL
t: 44 (0) 115 947 0793
Apply for this Opportunity