This opportunity listing has expired and may no longer be relevant!
Compete

Valdosta National 2022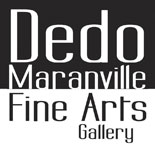 Opportunity Description
U.S. National Deadline: November 8, 2021 – The Valdosta National 2022 presents the best in contemporary art nationally in an all-media competition. Hosted by the Valdosta State University (VSU) Dedo Maranville Fine Arts Gallery in Valdosta, Georgia, 2022 will be the 34th year of the annual juried exhibition.
On display January 18 thru February 4, 2022.
ELIGIBILITY & GUIDELINES
Open to all artists over 18 living in the United States. All artwork must have been completed in the last 5 years (no earlier than 2016,) original (no Giclees' or reproductions,) and not previously shown in the VSU Fine Arts Gallery. Valdosta State University faculty and staff are ineligible to apply to the Valdosta National 2022.
All work must be professionally presented; 2-D work should be framed with plexi-glass and with a hanging wire. No sawtooth hangers or glass allowed. Paintings may be gallery wrapped (with 1.5 inch edges) without additional framing. Artwork that is complicated or difficult to install (such as an installation) must be installed by artist. There is not a size limitation. Please contact the gallery director if you have questions about presentation.
JUROR
Samuel Dunson is an award-winning artist and Professor of Art at Tennessee State University with an MFA in Painting from Savannah College of Art and Design (Presidential fellowship) and a BFA in Studio Art from Tennessee State University. His painting won First Place in the Valdosta National 2021.
AWARDS –  $1,500.00
APPLY ONLINE – $35 for 3 images
Images submitted must accurately represent actual artwork or the artwork will not be exhibited.
SALES
Artwork may be for sale, with no gallery sales commission. Artists are responsible for shipping costs to and from the exhibition. Art will be insured while in the gallery (deductible may apply, and art is not insured during transit by the gallery.)
DATES
Deadline for entry: November 8, 2021, 11:59 PM Mountain Time Zone
Notifications e-mailed: By December 13, 2021
Deadline for receipt of accepted work (hand-delivered or shipped): Friday, January 7, 3PM. Note: work may be shipped and received by VSU Department of Art & Design any time before this deadline. If you need to hand deliver work on a different day before January 7, please call the Art & Design Office at (229) 333-5835 to make arrangements, and to ensure that someone will be in the office to receive your work.
Opening Reception: Tuesday, January 18, 6PM-7:30PM
Exhibition closes: Friday, February 4, 3PM
Pick up of hand-delivered work: Monday, February 7, 8:30AM-5:30PM. Please call VSU Art & Design Office at (229) 333.5835 to make other arrangements if you cannot pick up on this date.
Return of shipped work: Sent by February 14, 2022
Questions? Contact Gallery Director Professor Julie Bowland: jabowlan@valdosta.edu (229) 333-5835.
---
About:
The VSU Dedo Maranville Fine Arts Gallery is committed to providing a teaching and learning environment serving a diverse student body and local audience. The Gallery fills a unique niche in the region as a venue for exhibitions showcasing student artwork as well as art from outside the region. Diverse exhibitions serve both the state and regional community by providing cultural enrichment and expanded educational opportunities to everyone.
As a comprehensive institution of the University System of Georgia, with approximately 11,500 students, Valdosta State University (VSU) is a welcoming, aware, and vibrant community founded on and dedicated to serving our communities' rich and diverse heritages. Through excellence in teaching, basic and applied research, and service, VSU provides rigorous programs and opportunities that enrich our students, our university, and our region.
Valdosta State University
Dedo Maranville Fine Arts Gallery
Department of Art & Design
1500 N. Patterson Street
Valdosta, GA 31698-0110
Apply for this Opportunity