This opportunity listing has expired and may no longer be relevant!
Fellows

Vera List Center 2022–24 Fellowships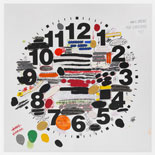 Opportunity Description
International Deadline: March 13, 2022 – The Vera List Center for Art and Politics at The New School is pleased to invite applications for the 2022–24 Vera List Center Fellowships. Five two-year, non-residential fellowships will be awarded to support scholarly and creative work that critically engages with the Vera List Center's 2022–24 focus theme: Correction*.
Vera List Center Fellowships support the development and presentation of ambitious art and research projects by national and international emerging artists, writers, scholars, and activists. Since 1994, the VLC Fellowship program has supported outstanding individuals at key moments in early- and mid-career, especially those who are members of underrepresented communities in the art world and those who would otherwise struggle to find support because of the experimental, political, and/or research-intensive nature of their practice. The appointments provide the VLC Fellows with the opportunity to draw from the curatorial, academic, and professional resources of the Vera List Center and The New School. As commissions, the resulting fellowship projects will be presented to the public through the Vera List Center's interdisciplinary public programs and institutional networks.
The Vera List Center will appoint a total of five fellows for the 2022–24 cycle, including a Boris Lurie Fellow, reserved for an artist living outside the US with special consideration given to those who have faced political hardship, and two Borderlands Fellows (by invitation).
REQUIREMENTS & ELIGIBILITY
Journalists, scholars, activists, visual and performing artists, critics, public intellectuals, curators, and cultural practitioners working in any field where they engage art and politics are encouraged to apply.
THEME
Correction*: 2022–24 Vera List Center biennial Focus Theme
The 2022–24 VLC Focus Theme, Correction* will explore the tension and discomfort it inspires to pose questions about the metaphorical, political, and social dimensions and implications of correction. The Focus Theme—which will permeate all of the VLC's activities—is an opportunity to investigate the contradictions of correction, making space not only to consider existing histories, systems, and modes, but also to challenge our position and relationship to the act of correcting. As the Vera List Center enters its 30th year, the theme is also a call for adjustments, revisions, and course correction for the organization as it meets the demands and challenges of our moment.
FELLOWSHIP BENEFITS
The Vera List Center Fellowship is part-time and non-residential, and extends over two years. The fellowship carries a USD 15,000 research stipend as well as extensive curatorial and professional development services to support the fellowship project from conception to production and presentation. Each research fellowship is highly individualized, depending on the project and its intended outcomes. A separate, limited travel, production and presentation budget is made available in discussion with and at the discretion of the VLC. Successful fellowship proposals demonstrate a rigorous and open-ended individual inquiry, engagement in collective research, and exchange with other VLC Fellows, VLC staff, and The New School community. Fellows are not required to spend two years in New York. Covid-permitting, non-New York City residents are provided with an additional travel allowance to undertake intermittent short-term residencies in New York, to engage with the VLC's team, the VLC Fellowship cohort, The New School community, and take full advantage of the fellowship benefits.
APPLY ONLINE – No Fee
Visit us for more details and to Apply.
---
About:
The Vera List Center for Art and Politics is a research center and a public forum for art, culture, and politics. It was established at The New School in 1992.
Vera List Center for Art and Politics
66 West 12th St. Room 604
New York, NY 10011
+1 212 229 2436
Apply for this Opportunity