Art Calls

Visual AIDS: Day Without Art 2023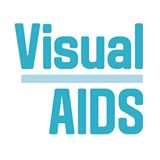 Opportunity Description
International Deadline: July 5, 2022 – Visual AIDS invites artists and filmmakers to submit proposals for new video works responding to the ongoing HIV and AIDS crisis. Videos will premiere on December 1, 2023 at over 100 venues worldwide as part of Day With(out) Art / World AIDS Day.
Up to six selected artists will receive a $3,000 honorarium to produce a short video work (5–7 minutes).
Proposals will be reviewed by a jury including writer Kimberly Drew and artists Marguerite Van Cook, Charan Singh, and Pato Hebert.
THEME: Everyone I Know Is Sick
This year we are accepting proposals from artists and filmmakers for short video works that respond to the theme: Everyone I Know Is Sick. We are particularly interested in proposals that consider:
HIV and AIDS as a chronic illness or within a disability justice framework
Connections between HIV and other forms of illness and disability
Themes of sickness, care, and medicine in the wake of multiple pandemics, including HIV/AIDS and COVID-19.
How conversations around HIV and AIDS have been reshaped by our collective experience of the coronavirus pandemic
The experience of immunocompromised people living through multiple simultaneous epidemics
Proposals need not be limited to the above topics, but should respond in some way to the theme.
ELIGIBILITY
We welcome proposals from both emerging and established artists in a range of forms, including documentary, narrative, and experimental. Collaborative proposals are also welcome.
Anyone may submit a proposal, regardless of geographic location or HIV status. Artists and filmmakers who are living with HIV are encouraged to apply.
Proposals should be submitted in English, but videos can be in any language. Visual AIDS will work with artists to produce English subtitles.
APPLY ONLINE
To apply, please submit a 250 word video proposal, an artist statement, work sample, and a CV through the Google Form below. (A Google account is required to apply.)
All applicants will be notified by September 2022.
SELECTIONS
Proposals will be reviewed by a jury including writer Kimberly Drew and artists Marguerite Van Cook, Charan Singh, and Pato Hebert. Jurors will evaluate proposals based on the following criteria:
Thematic relevance: Does this encourage reflection or provoke conversation around the themes outlined above?
Strength as artwork: Can you visualize the video as proposed? Does it seem like a compelling artwork?
Past work: Does the work sample and proposal suggest that the artist will be able to execute their proposed project as described and on schedule?
Commissioned videos must be delivered by July 1, 2023. Artists will be expected to independently manage the production of their work while incorporating feedback from Visual AIDS staff throughout the process.
Questions
If you have any questions about the application process, please email Blake Paskal, Programs Associate at bpaskal@visualaids.org and Kyle Croft, Visual AIDS Programs Director at kcroft@visualaids.org.
---
About:
The Visual AIDS Archive Project is always open to researchers and the general public by appointment. For more information about our archival holdings and how to schedule a research visit, see here.
Visual AIDS is the only contemporary arts organization fully committed to HIV prevention and AIDS awareness through producing and presenting visual art projects, while assisting artists living with HIV/AIDS. We are committed to preserving and honoring the work of artists with HIV/AIDS and the artistic contributions of the AIDS movement. We embrace diversity and difference in our staff, leadership, artists and audiences.
VISUAL AIDS
526 W. 26th St. # 510
New York, NY 10001
t: 212.627.9855
Apply for this Opportunity